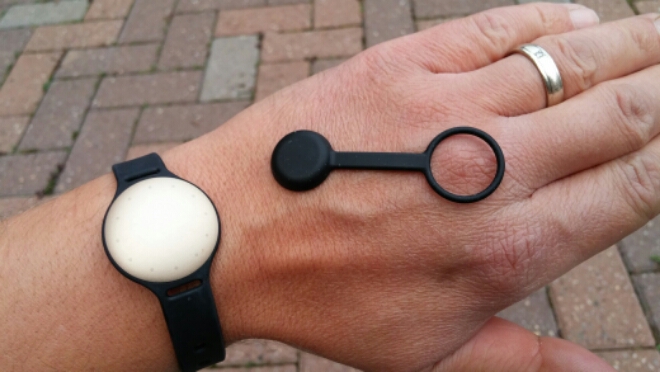 Well, I have to say, I didn't think I'd gel with this thing to begin with. I've not worn a watch for a good many years and when I saw the rubber strap I presumed that this wouldn't be my thing.
The Misfit Shine is a fitness and sleep tracker that you wear either as a watch or attached somewhere else on your body using a clip. It'll quietly monitor your movements without you having to worry and will report back via a smartphone app.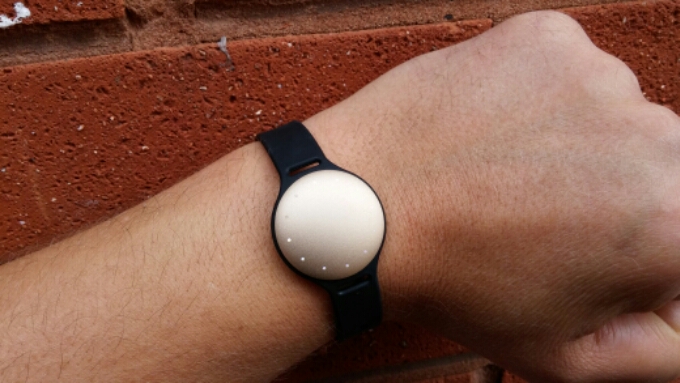 Yes, I like my exercise and I use Strava for recording my cycle rides quite a bit, but I've not wanted a fitness and sleep monitor. Why, now I've used one for a bit, I'm not entirely sure.
However, now I look at the simplicity of the thing, it opens up a whole world of possibilities. Before I even get to the nitty gritty, I'd love to see something like this becoming more popular, especially with kids. I mean look at them. Although the "running, jumping, dancing"-style games were popular once (Nintendo Wii and those Kinect for Xbox 360 things), they now seem to be losing their appeal, and kids are fairly sedentary when they're using an iPad or console. Why don't we try and work fitness trackers like this into games? Just think of it. If you do more exercise you get the chance to unlock more levels or more skills, weapons etc. That's got to be a good idea, hasn't it?
Oh.. No, actually now I come to think of it they'd just cheat wouldn't they? They'd probably stick a fitness tracker on top of the washing machine on full spin…tsskkk… kids.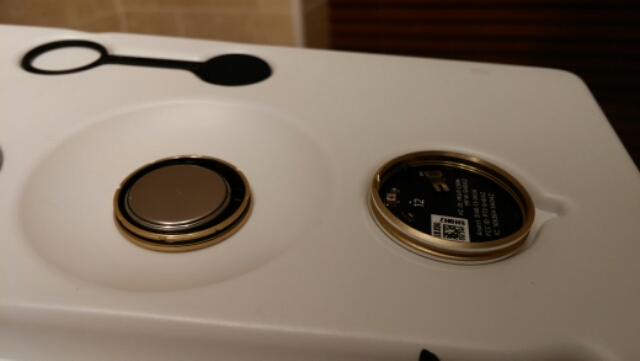 First though, let's have a look at this thing. It's about the size of the battery that goes inside of it and is made from anodized aircraft-grade aluminium, or aluminum for my American cousins. Around the edge there's a groove that'll let you slot it into the watch strap in the box.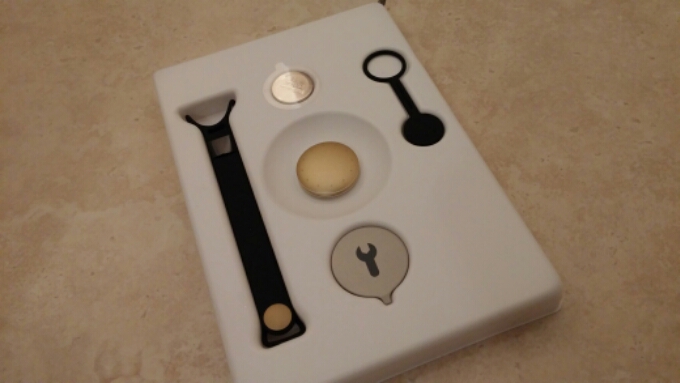 That battery, by the way, isn't something you really have to worry about. It's one of those "coin cell battery" ones that look like… well, a coin. The other small disc you see in the photo is a tool to pop open the v Shine and insert the supplied battery. No charging necessary here, and the people at Misfit, who make the thing, say it'll last up to 6 months. You also don't have to worry about it getting wet either, because it's waterproof for up to 50 metres. Take a shower after your run, swim with it on, whatever you fancy.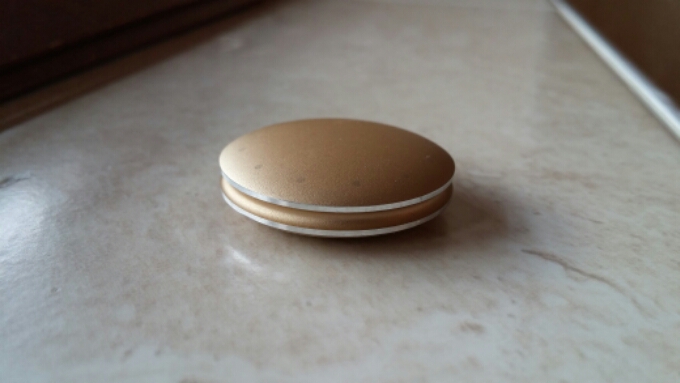 The exact measurements at 27.5mm (width / height) and 3.3mm deep. It weighs in at 9.4g which, fact fans, is 0.1g lighter than a pound coin. Oh yes, I researched that.
Inside this sexy UFO-shaped device is a 3-axis accelerometer and some Bluetooth technology. It'll measure steps, calories burned, distance plus sleep quality and duration. The Bluetooth bit again isn't anything to worry about. I took this out of the box, popped the battery in, slotted it into the strap and didn't have to pair it with the phone at any point. It just happens rather magically.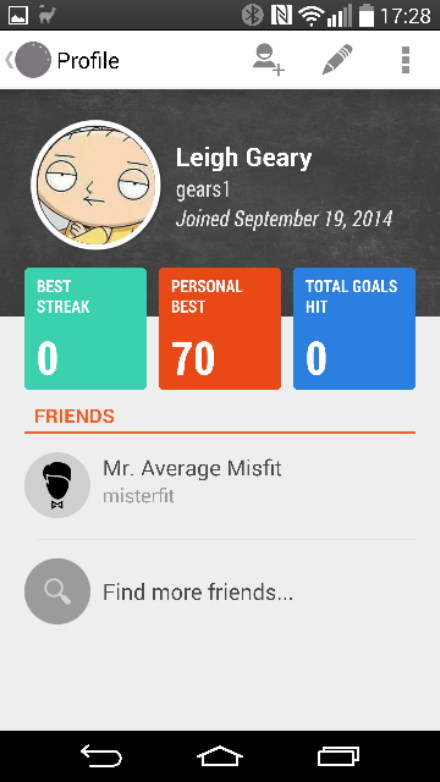 To make all this work you'll need iOS 6.1.3 and above with Bluetooth 4.0 or Android 4.3 (JellyBean) and above with Bluetooth 4.0. Basically it's Bluetooth Low Energy, or BLE. Oh, and you'll need the app too. This is free and you can get the Misfit Android or iOS version.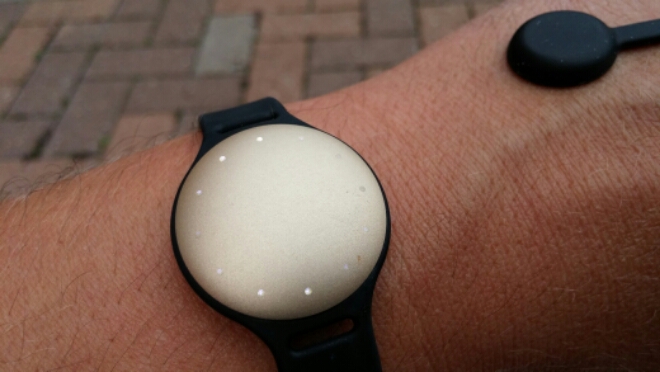 Once you've downloaded the app it'll invite you to setup an account and you can enter details about yourself. You can also mix up imperial and metric measurements, which is a bit of a blessing for us mixed-up Brits who tend to measure weight (sometimes) in KG and distance in miles with height sometimes in imperial and sometimes in metric.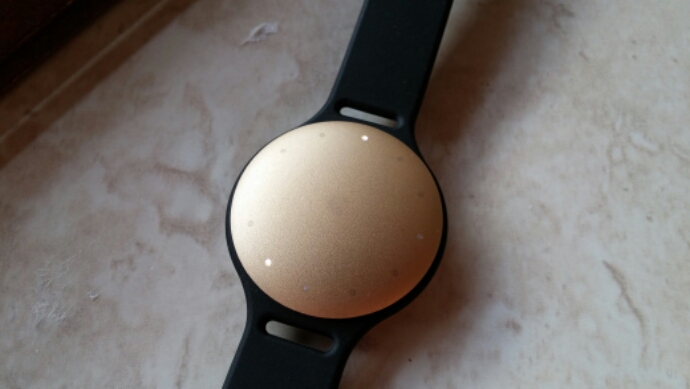 If you want to start an activity you'll need to triple-tap the Shine. This will begin your default activity, which could be cycling, swimming, tennis etc.
Double-tap the Shine and it'll show you just how active you've been today plus the time. This in itself is rather cool. If you've set yourself a goal the Shine will first show you just how close you are to achieving it when you double-tap. It's almost like an extremely cool LED pie-chart showing you just how much of that pie you've shifted. If it spins around and flashes, as it did in this video below, you've nailed it. Otherwise it'll show you just how close you are.
Next up the time, and that'll get shown rather cleverly too. On the back of the Shine is a black rubber section with a number "12" written on it. That'll show you which way is "up" basically, and provided you've put the Shine into the watch strap properly it'll show you what time it is. The "12", "3", "6" and "9" will show up in a feint LED light whilst the hour and minute will show brighter, with the minute flashing so you know which is which. Rather cool, and I quite liked wearing this as a watch because it just looked the part.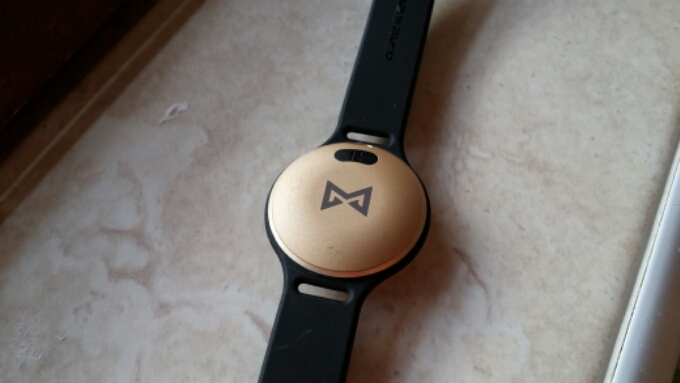 At night I honestly thought this would annoy me. Wearing something, anything, at night, isn't something I'm keen on, but this sat on my wrist and didn't annoy or frustrate me at all. In the morning it told me how many hours I'd been asleep and the quality of my sleep too – even how many hours I'd been in a "deep sleep".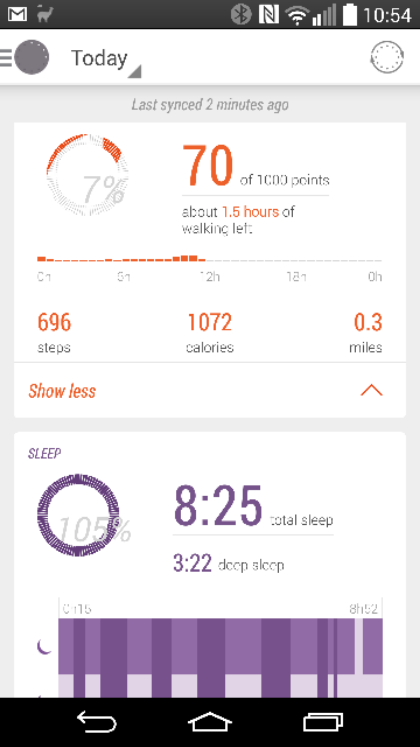 The app and the stats produced by the Shine, although I didn't fully understand it first, is perhaps something I took with a pinch of salt. Driving the car over some speed bumps seemed to increase my step count, and wearing the watch on my wrist meant that I somehow performed some walking when I was vigorously tapping away on this very keyboard. This is perhaps a minor weak point of the system, and having it stating that I was walking when I was instead brushing leaves up from the garden, painting the wall or even shaking a bottle of sauce was a bit misleading, however I guess all of those things were better than sitting watching TV, so it kinda counts. 🙂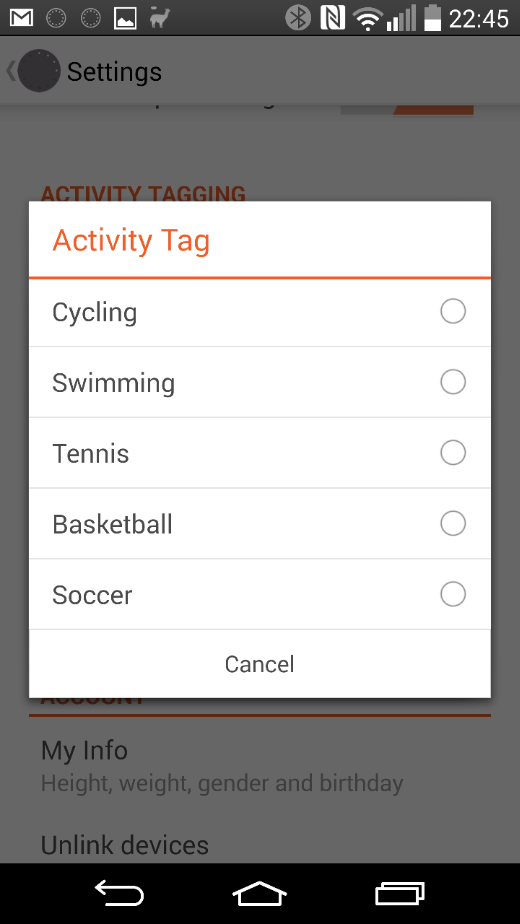 What I did find, regardless of quite how accurate this was (somehow I did 300 steps before breakfast one day) was that, generally, if you did more moving about, you hit your goal quicker. When I sat at my office desk all day it did tell me that I was being a lazy blob and I didn't reach my goal. If I walked around, perhaps took a quick bike ride, I hit it.
You can take things further, sharing a food journal and competing or following others online.
You also don't necessarily have to wear this as a watch. There's a very strong magnet at the back of the Shine which means that you can use the included clip to hang it off your belt, shoes, pocket or any other part of your body.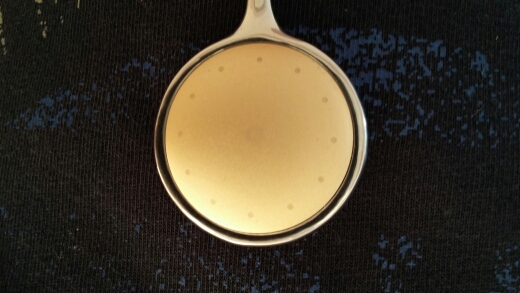 This, the Bloom, is another way of wearing the device. It's meant for women, but I proudly stuck it on and wore it under my clothes until it popped out during a quick run to the shops and someone thought I was a strange medallion-wearing weirdo. Still, for the ladies this is a very nice item. I can confirm that it doesn't send your neck green and there's better accuracy on this as it doesn't read every swift arm movement as a "step".
Here's my son wearing it.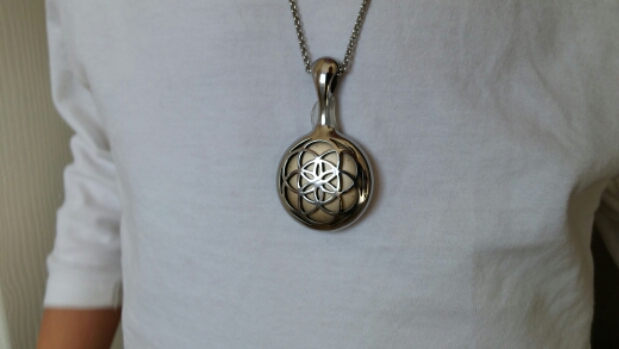 Overall I was pretty impressed with the Shine and I'm looking forward to their new product – the Flash. This looks to include a more manly and sturdy strap, but like the Shine it comes in a wide range of colours and, if it's anything like the Shine, I can highly recommend it.
There's a style, a quality to the Shine which really (and pardon the pun) shines through. It's a tough but svelte cookie that does the job with minimal fuss and intervention, delivering your daily activities in a clean and slick way. Plus, because it's on all the time, there's no need to turn it on our activate it. You instantly know when you've been a lazy arse and – because it tells you how much activity you've done before it displays the time – there's no getting away from it. An excellent, high-class product without the high-class price-tag.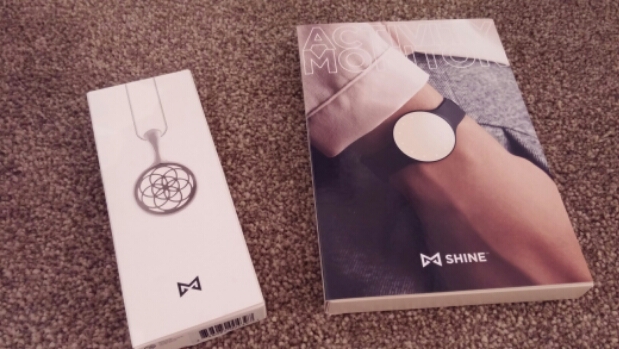 Misfit.com – Misfit Shine (9 colours to choose from) – Bloom Necklace
You can get the Shine for around £79.95 and the Bloom for £69.99
Misfit Shine Review
Build quality - 9.2
Battery life - 9.1
Software / app - 9.1
Value for money - 8.3
8.9
An extremely light, worry-free device with great design and brilliant execution.