Samsung recently announced the new Galaxy Note 4 smartphone which we all expected to see and had a rough idea what was coming.
What we were not expecting though was the introduction of another Note handset, this time the Note Edge. AFter our up-close look we were then told that the handset wouldn't be launching in the UK, however this has now changed.
https://www.youtube.com/watch?v=1LJO2bevjYU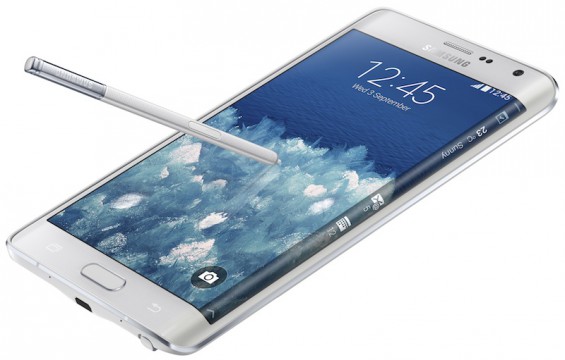 Vodafone have announced that this device is on sale here in the UK today. You can get it on a pay monthly contract, both 12 month and 24 month options, giving you a choice of paying a bit more monthly but being able to upgrade sooner. Hit the Vodafone Store if you're interested in getting one.
Prices start from £31.50 a month with a low allowance of minutes, unlimited texts and 100MB data with a large up front cost, but a wide range of other plans are on offer, with a maximum of 20GB if you need this much data
Stock is limited in stores so if you want to get your hands on the Note Edge quickly, best way is to call up or visit the website where this device is now listed.
And if you saw our recent test of the Vodafone LTE-A network in London reaching 149.74Mbps, the great news is the Note Edge is compatible so you can try and beat this speed…..if you dare try