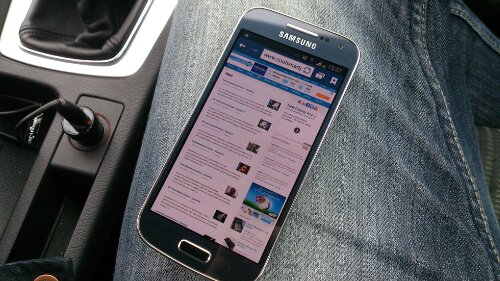 This, my fine friends, is the Samsung Galaxy S4 Mini. I reviewed it about a year ago. There's me sitting in my car with the phone, which was about £300 at the time (and indeed you'll still find it for £299 from Samsung direct) however….
Today Three are selling the 4G-equipped S4 Mini for just £119.99. That's a proper good price considering that Three deliver their handsets SIM-free and it's available in black or white.
Not only that, but the Windows Phone-powered Nokia Lumia 530 is now a mere £59.99 and the Lumia 635, which is the 4G version of the Lumia 630 we reviewed, is now down to £99.99 on Three.co.uk.
Whether you get them for yourself or as a present, they're pretty good value. As usual, check our reviews and coverage before you buy.