Remember a few months ago when two ex HTC staff members decided to start up their own phone company? Well, here they are and their new company logo.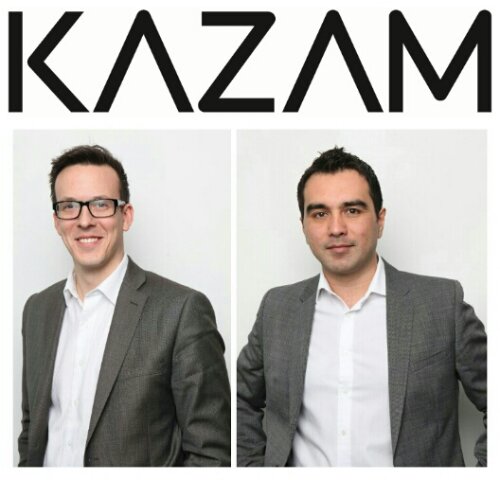 Leigh wrote about the initial announcement of their company here, which gives more detail on their history. Yesterday they announced that their team is expanding ahead of the full launch. Judging on the location of the new staff, Kazam are planning on a fairly wide rollout.
They have employed the following people:
Chief Operating Officer – Frank Jensen, based in Denmark

European Customer Care and Service Director – Stefan Schietaert, based in Brussels
Kazam's Head of Products – Daniel Boff
Sales Director – Rakesh Odedra, based in the UK
Javier Martinez Esparza to drive sales & marketing across Spain
Yves-Raphael Loerke to drive sales & marketing across the DACH region
Wojciech Wasilewski to drive sales & marketing in Poland
These new appointments takes the team up to about thirty people, pulling in experience from companies like Motorola, Toshiba, Panasonic, Sharp, Carphone Warehouse and Nokia.
James Atkins CMO said the following about Kazam
"As we get closer to the launch of our first range of phones we continue to refine and improve our processes and services in order to deliver a really credible offering. We want to disrupt the current status quo by delivering quality phones at accessible prices underpinned by excellent customer service and having a local and lean structure."
It will be interesting when Kazam actually announce any products. At this stage all we know is that they used to work for HTC and that their key staff member used to work for a load of other companies. Just a clue as to what OS they are leaning towards would be enough at this stage for me. I guess we just have to sit and wait.