Yes, I recently dropped my phone into a pool. I tried to dry it out, but alas the damage was done. I didn't have one of those clever EVAP pouches to try and get the moisture out and I quickly learned to be a bit more careful.
Trouble is, a lot of us don't bother. When you've just shelled out on a mobile or you've signed up for a 24-month contract near the £40-per-month mark, insuring the thing isn't on your list of priorities.
My wife, as an example, used to have phone insurance through Orange. She paid an extra £5 per month for that but it's been worth it – she gets through phones pretty quickly. However, now on EE that same insurance is £6.50 per month if you damage your phone, and then there's the excess to work into the equation, and that's actually something a lot of people don't think about.
Oh, I have mobile insurance with my bank account.
Check it. I thought the same thing when I dropped my phone in the water. The excess was £50 for "normal" smartphones and a whacking £100 for an iPhone. When I consider the "fee" I'm paying to the bank it makes offers like the current £4.99 deal from ProtectYourBubble very attractive. That's for iPhone 6 insurance too.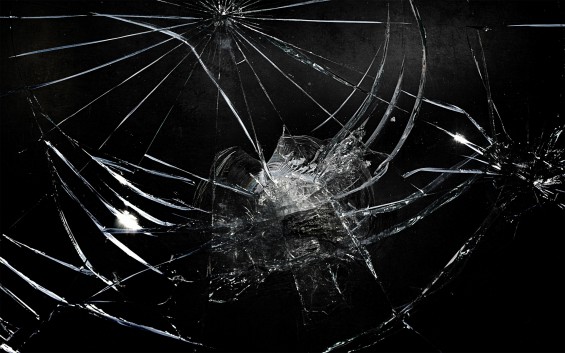 My wife has just bought a Samsung Galaxy S5 on contract from Vodafone. They sold her the insurance at £9.99 per month. It varies depending on the cover you have and the phone you've got. For £9.99 she'll get theft, accidental loss and accidental damage. That's not bad, but if you add it onto your monthly contract costs I can already hear people out there pursing their lips.
Don't worry, you can notch things down slightly by reducing your cover. Theft, loss and damage cover is the top one you can have really. If someone pinches your phone it's going to be more than just annoying.
Losing it? I know you might not think that'd happen, but after a few beers you might get a bit forgetful. Oh and damage? That's a given. I've lost count how many times I've seen people using phones with broken screens.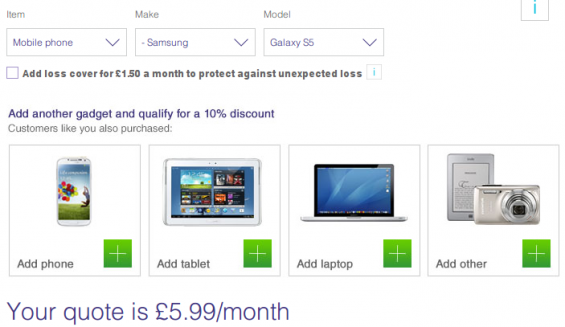 So, whilst I was on the ProtectYourBubble site I decided to see if we could do any deals. If I whack "loss cover" on it comes out at £7.49 but if I remove that it's £5.99 per month. Now, I'm hoping my wife won't lose the phone anywhere, and I'm taking a bit of a risk excluding it. However, it still covers accidental damage, liquid damage, theft, unauthorised usage, breakdown and worldwide cover. You can pay it annually too, and if I had a bit more money washing around I could just give them £71.88 and that'd be it for the whole year.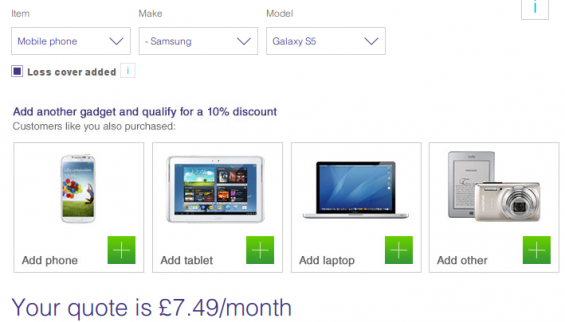 Now, there's something that a lot of sites don't mention too much, and it's usually tucked away in some terms and conditions. I ended up downloading a PDF on this particular policy, and there you'll find the excess costs. For iPhones and smartphones you'll need to front up £50 excess. You can insure other things on the site by the way – iPads (£50 excess), laptops (£75 excess), even bike and pet insurance.
Anyhow. I'm now paying £5.99 per month to cover the Samsung Galaxy S5. Even if I paid £7.49 to include the loss cover (£89.88 per year), it's still cheaper than the £9.99 (£119.88). That's £30 cheaper per year or £60 over the life of the two year contract. As I've switched to the £5.99 it's £143.76 over the two years – £96 cheaper over the two years.
Either way, I know that the phone is covered if it gets dropped onto the floor or into the sink… or I drop it into a pool again.. it's covered. It's a small price, and you can screw it down a bit based on your circumstances, but it means you won't need to walk around with a broken screen or no phone at all. Give ProtectYourBubble a try if you're thinking of insuring or one of those comparison sites. You don't need to stick with the networks.