The launch of a hotly anticipated Apple product usually ignites passion in both fan camps. Apple followers will applaud the bigger screens and Apple Pay system, plus the launch of the Apple Watch, which has fitness tracking and NFC too.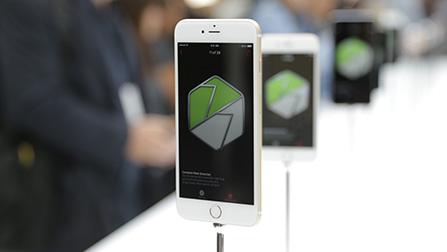 Meanwhile, the Apple haters will be stating that the iPhone is playing catch-up and that Apple Pay is just the same NFC tech used elsewhere.
The war of words has already commenced on Twitter, with competing manufacturers getting involved too. Here's a rather cheeky message sent last night by HTC…

Meanwhile, there's messages which will no doubt goad iPhone fans on Facebook..

Good natured fun? Or is it just designed to provoke people into a reaction?
The new iPhone versions, detailed here, have had bigger screens to "stop existing owners defecting the platform" according to some industry watchers. However, there's no doubting the popularity, brand and customer perception, which remains incredibly high.
Either way, networks and retailers alike are falling over themselves to offer both the iPhone 6 and iPhone 6 Plus (full details are available in our earlier story), whilst accessory dealers seek to promote any iPhone 6-related cases and accessories. There is a definite rush of interest and, based on the huge attention that the launch received yesterday, both handsets will no doubt sell in great numbers.
Don't forget, if you're after one you can keep checking our regularly-updated iPhone 6 availability story.