Two additional Lumia handsets have just been launched by Microsoft – the Lumia 730 Dual SIM and Lumia 735. They are, to quote the PR people, "Built for Skype and selfies". If you're into that, these might be for you.
So, to Skype and take snaps of yourself you're going to need a wide-angle, front-facing camera which is good quality. Bingo, these both have that in the shape of a 5 megapixel wide-angle, full HD, 1080p video shooter.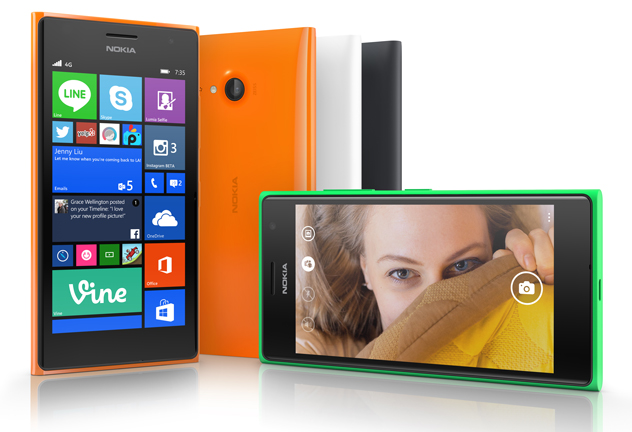 Both handsets are powered by Windows Phone 8.1 with Lumia Denim and have the HERE location services plus HERE maps. Both have 4.7″ HD OLED 720×1280 screens with that "Sunlight Readability" system mentioned on the Lumia 830. Inside there's the very same 1.2GHz qualcomm Snapdragon 400 from the 830 and a 6.7 megapixel camera at the back with an LED flash. It seems to suggest that this is a fixed focus, and we're looking into that.
There's 8GB storage, microSD card slot for another 128GB and 15GB free OneDrive cloud storage. They both have a 2220 mAh battery and wireless charging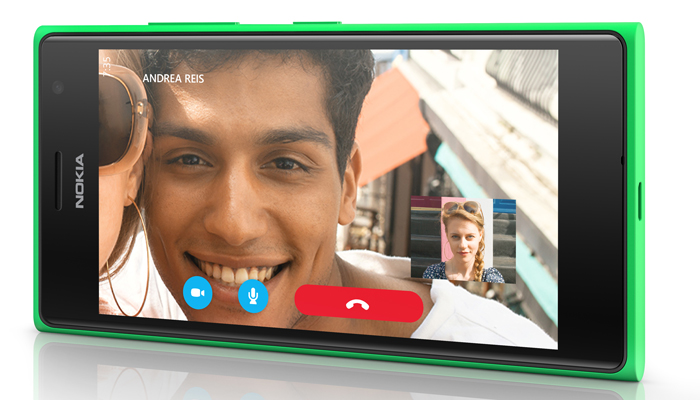 Both devices will begin rolling out this month and it's good to see more dual-SIM devices appearing on the market. In fact, the 730 Dual SIM is the second one launched today (after the KAZAM Thunder 340W)
The Lumia 730 Dual SIM will be priced around 199 Euros, which we reckon is about £159, and the Lumia 735 with 4G and wireless charging support will be 219 Euros, which is about £175.
Promo video ahoy!
https://www.youtube.com/watch?v=rmkNiLRFZKI