Remember the guys at KAZAM? We went to meet them at Mobile World Congress earlier in the year and took inside their pretty substantial toy box. They offer a wide range of Android phones including octo-core handsets and there's a couple of ex-HTC bods at the helm.
Now the company is looking to Windows Phone and they plan to create a range of handsets using it as the OS. The KAZAM Thunder 340W will be the first one, although as yet we don't have UK specific pricing and availability.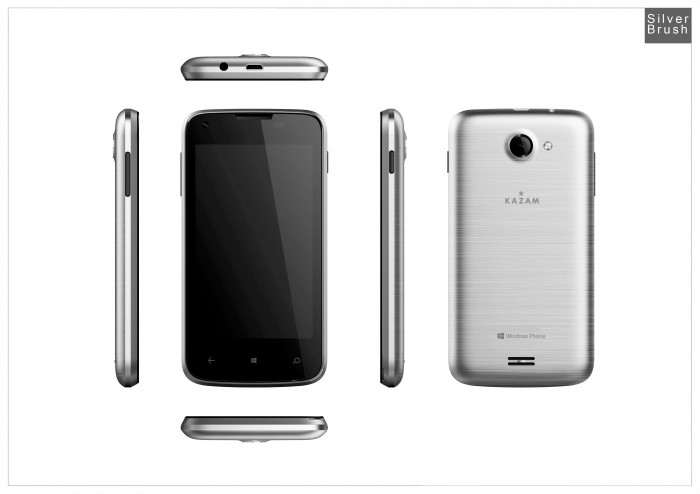 What we can tell you is that it will have the same KAZAM free screen cracked replacement, a 4″ 480×800 (WVGA) screen, 5 megapixel rear camera (fixed focus unfortunately), VGA front (again, fixed focus) and a quad-core 1.3GHz CPU. It has two SIM card slots, 512MB of RAM, 4GB of storage and 32GB of additional room if you slot a microSD in. Also expect FM radio, GPS, WiFi, Bluetooth 4.0 and a 1500mAh battery. No NFC.
Andrew Bell, who is the Regional Lead for Windows Phone Ecosystem Partners, tells us that…
We are delighted to be working with KAZAM, and look forward to delivering a full range of Windows Phones. KAZAM is a new mobile brand with a fresh approach that compliments the more personal experience of a Windows Phone. Whether for work or play, people across Europe will benefit from having a quality Windows Phone from KAZAM at an affordable price.
Based on the specs and the pricing of other KAZAM devices, expect this one to be pretty cheap when it does come to market.