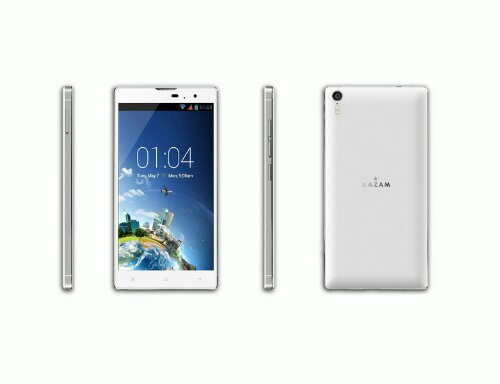 Quad-core phone? Oh, you're so last year. How about one of these new Kazam phones, with 8 cores? Better yeah?
There's not long to wait either, these will be available across Europe from Q2, although we don't currently have details on any networks.
Meet the new Tornado range, yet more phones from the ex-HTC guys at Kazam. This time there's two phones in the range, one has a 5″ screen whilst the other has a 5.5″ unit. They have 1.7GHz octa-core processors, a 13 megqpixel rear camera and a 5 megapixel front camera.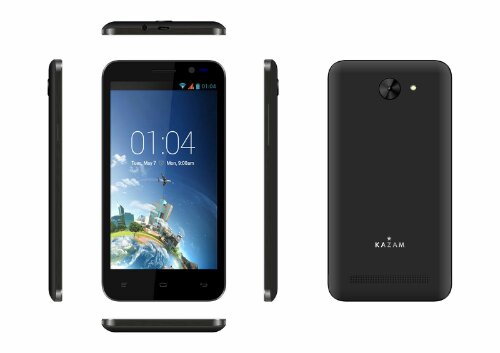 Powered by Android 4.2, they both have dual SIM capability (one normal sized SIM and one micro SIM. Other details include 16GB ROM, 2GB RAM, WiFi and a microSD slot for 32GB more storage. Bluetooth 4.0, GPS and an FM radio also feature, although there's no NFC.
We'll be getting a full hands-on very soon indeed. Meanwhile, James Atkins, CMO, KAZAM tells us..
KAZAM is proud to be launching its new flagship smartphones, completing the full current KAZAM portfolio. For KAZAM, our focus is on more than just the product.  All KAZAM smartphones, including the new octo-core phones, come with KAZAM Rescue and cracked screen replacement.
More to follow. …