I'm going to write this while it's fresh in my head because I've reviewed a number of phones over the years and, quite honestly, I'm a bit bowled over.
Now, we've already published our LG G3 review, but I've only just got my hands on one. James told me that battery life isn't as good as you'd expect, but last night I looked at the battery-o-meter and it proudly claimed 29%.
29%… at 10.20PM in the evening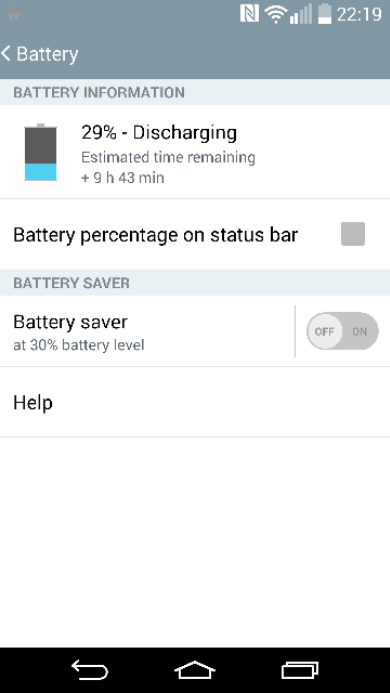 That's never happened before to me. I rip the s*** out of smartphone batteries. I am to batteries what a fat girl is to cake.
It's going to go flat. iPhone, HTC One M8, Samsung Galaxy S5, whatever phone I've tried the thing has been beeping at me at dinner time to tell me that the battery is low. It will happen. Like day follows night.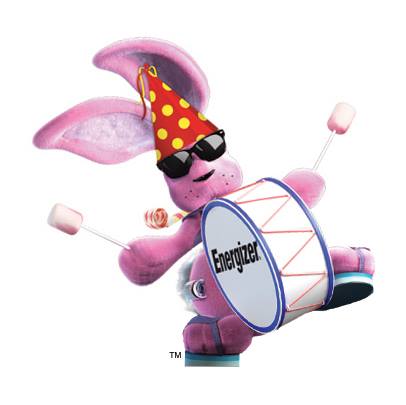 What's astonished me is my usage. I absolutely nailed the thing yesterday and the battery saver mode (which kicks in at 30% by the way) isn't on either.
– I got up at 7AM and unplugged it, then browsed the usual Twitter and Facebook gubbins. Spent about an hour on-and-off doing that until my brain had woken up enough.
– At 10AM I started clearing out lounge out (we're having new carpet), so I used the phone to push some YouTube videos to Chromecast so I'd have something to listen to. I played quite a number of Radio 1 in Ibiza tunes but this in itself doesn't actually drain the battery too much as it just feeds the YouTube link to the Chromecast. After that you could turn your phone off. However, I also used the new Screen Cast option to play some live internet radio and SoundCloud stuff. This kept my screen active quite a bit.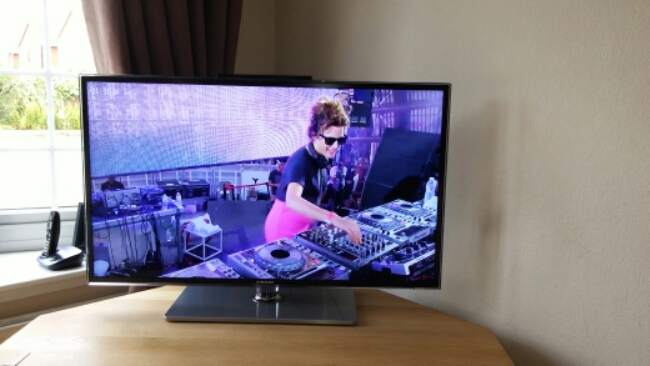 – At noon I started taking old bit of carpet to the garage and then into the car. I had the headphones in and played more YouTube music videos. Although I was just listening to them they still held the screen on.
– At 3PM, after getting back from the tip (which our council seem to call "the recycling centre"), I decided to go for a bike ride, so I used Strava to record the entire thing. GPS, as you'll know, is used all the time here. Battery friendly it ain't.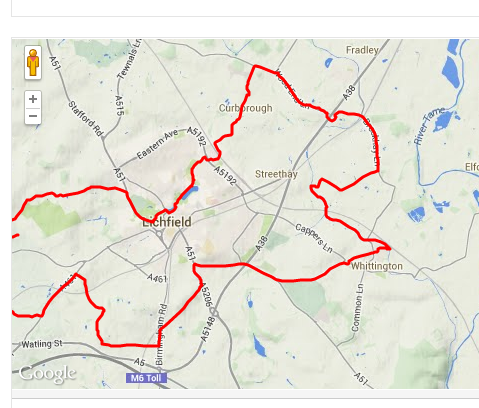 – When I got back at 5.30PM I decided to run the updates that the phone was bugging me about. It downloaded two large system updates – one was about 50MB and the other was 104MB. Both downloaded over WiFi.
– Throughout the day I also replied to tweets, took photos during my ride and sent a few emails.
After all that, it's still merrily barreling along at 29%. I'm pretty stunned, I've got to tell you.
If you've seen something similar, or even if you haven't, I'd love to hear from you.
Oh, and while I'm here I'd also like to thank Google for the images that appear when you do a search for "Energizer Bunny".