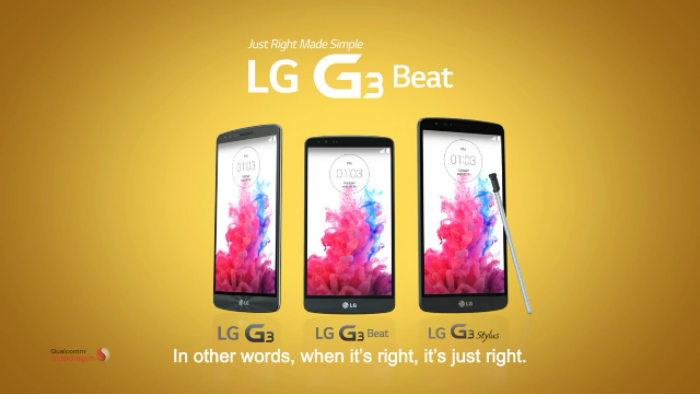 A few weeks ago LG published a promo video for the LG G3 Beat and at the very end of the video they used a graphic showing all of the G3 variants, the funny thing was that one of the phones on display didn't exist, the G3 Stylus. The web exploded with speculation about it being a crazy high spec Note 4 competitor. The day after some specs leaked showing it more as a mid-range device, last night LG announced it and as expected it is a mid-range phone.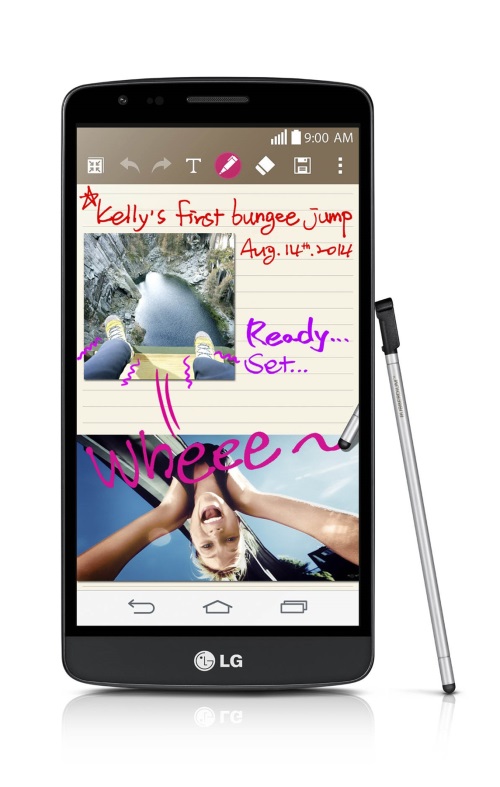 Interestingly LG don't see the Stylus as having any competitors. Dr. Jong-seok Park, president and CEO of the LG Electronics Mobile said the following:
With its exceptional hardware and exceptional price that can't be beat, the LG G3 Stylus is in a category all by itself.
Specification wise it is fairly mid range, it is obviously targetting people on a budget and emerging markets.
■ Chipset: 1.3 GHz Quad-Core
■ Display: 5.5-inch qHD IPS (960 x 540)
■ Memory: 8 GB / 1 GB RAM/ MicroSD slot
■ Camera: Rear 13MP/ Front 1.3MP
■ Battery: 3,000mAh (removable)
■ Operating System: Android 4.4.2 KitKat
■ Size: 149.3 x 75.9 x 10.2mm
■ Weight: 163g
■ Network: 3G
■ Colors: Black / White/ Gold
■ Other: Stylus Pen
Key features of the G3 Stylus include:
■ QuickMemo+ combines Quickmemo, Memo and Notebook apps for simple content capture and sharing.
■ Dual Window divides the expansive screen into two separate windows for easy and effective multitasking.
■ Smart Keyboard intuitively adjusts to users' typing patterns for faster input with fewer mistakes, reducing errors by up to 75 percent.
■ Touch & Shoot lets users simply touch anywhere on the display to focus and shoot, reducing a two-step process to just one.
■ Gesture Shot allows users to take easy selfies by simply opening and closing one's hand in front of the lens to start a three-second countdown before the shutter is triggered.
■ Knock CodeTM unlocks the device in one easy step with a personalized "knock" pattern for both convenience and security.
So once again we see LG transfer the design language from the LG G3 across to other models, it will make for a nice budget phablet really. The only slight problem is that it doesn't seem to be going to be released in many countries.
Personally I like seeing manufacturers like LG releasing a variety of phones, as choice is good for the consumer. What I don't like is their apprehension about releasing anything in the UK, we end up with so few of their phones. Maybe one day this will change. Fingers crossed.
LG will roll out the G3 Stylus in 3G markets starting in Brazil in September followed by countries in Asia, Middle East and Africa and CIS. Prices and details of availability will be announced locally at the time of launch.