Back in 2011 TFL announced plans to put Virgin Media WiFi hotspots in a selection of London Underground stations for the 2012 London Olympics. This was then rolled out to the rest of the network, allowing everyone to use them for a while before then restricting it based on the mobile network you were with. EE, Virgin and Vodafone got to use the network for free in stations and concourses, with O2 joining in April 2013. This left just Three (of the main networks) out in the cold and their customers having to pay for a daily, weekly or monthly pass if they wanted access.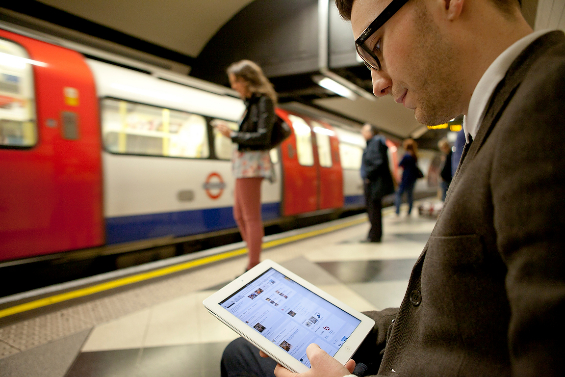 Now Three have joined the party and, before the end of the month, Three customers will be able to log into the hotspots without seeing a page asking for money or the TFL service page. This has been confirmed by the Three Director of Customer Strategy, Danny Dixon in an interview with Techradar.
So, Three customers should now have a free 4G upgrade in London and access to wireless broadband in the stations, but not the tunnels – not too shabby really.
Update – Virgin have now confirmed this story and will also be adding 7 more stations next week to the underground WiFi network. They include Bow Road, Ealing Broadway, Edgware Road (Bakerloo line),  Hammersmith (Hammersmith and City line) and Harrow-on-the-Hill.
The WiFi service will be available to Three customers at no extra cost by the end of July.