If you're a regular reader, and not one of those naughty people who just pop by without even offering a cup of tea, you'll know about the WiFi rollout across the Tube in London. As we reported previously, they've worked to push out the service these last few weeks and today there's 40 London Underground stations bathed in WiFi goodness.
Virgin Media have revealed that 100,000 passengers escaped the baking heat of the British summer and travelled down to the cool, air-conditioned stations to catch-up with Facebook, email or Twitter for free.
After the Olympics the web-access will be charged for, but Virgin Media customers will continue to get online for nothing and everyone will get London news and travel info.
Hang tight for the press release….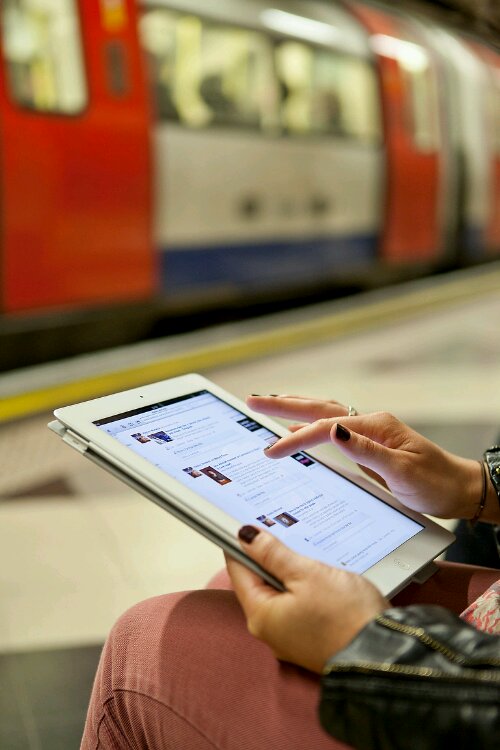 Link – Earlier story
· 100,000 passengers online underground in the first 4 weeks · Free travel information for all customers during the 2012 Games and after · One million Tweets, Facebook posts, emails and web pages delivered in one week · 120 WiFi enabled stations by the end of the year

The new WiFi service on London's Underground is now available at more than 40 Tube stations, and is being used by over 100,000 Tube passengers. The service, which was launched four weeks ago by Virgin Media, was used to deliver one million Tweets, Facebook posts, emails and web pages in a single week 2 as, for the first time, commuters are able to take advantage of the internet while underground.

Throughout the 2012 Games and beyond passengers will be able to check TfL travel pages for live journey information as well as Time Out, Spotify and MyMovies.Net for free from Tube platforms. The service is expected to be extended to 120 stations by the end of the year.

Kevin Baughan, Director of Metro Wireless at Virgin Media, said: "Londoners and visitors are loving our new WiFi service and we're on track to connect Tube journeys right across London ahead of the Games. With millions of smartphones, gadgets and devices taken onto the Tube each day, the demand for data continues to grow and we're rolling-out a future-proofed service that makes superfast wireless connections the standard. In partnership with TfL, we've achieved a huge amount and have launched a service London can be proud of."

Gareth Powell, London Underground's Director of Strategy and Service Development, said: "WiFi at Tube stations is proving extremely popular with our customers. Millions of commuters and visitors from around the world are now able to keep up with live travel updates, news and entertainment throughout an incredible summer and beyond.

"We look forward to continuing the roll-out and connecting up to 120 London Underground stations in 2012."

The WiFi service is being delivered at no additional cost to fare or tax payers.

Virgin Media is offering free, full internet access throughout the summer. After the summer, the comprehensive WiFi portal with TfL travel information, updates and London news and entertainment will remain free for all Tube passengers. In addition Virgin Media is offering mobile operators, internet service providers and other service providers the opportunity to wholesale the service and make it freely available to their customers. Virgin Media broadband and mobile subscribers will continue to have free WiFi access and a PAYG service will ensure visitors and all Londoners can easily hop onto the internet.

To use the new free WiFi service, London Underground passengers simply need to connect to the service and register their email address. Hundreds of access points have been installed throughout the 41 stations, that are already WiFi enabled, providing passengers with great coverage from the ticket hall to the platforms. Each station is directly connected into Virgin Media's next generation fibre backhaul network which has already enabled the superfast delivery of over one million online interactions in just seven days.