While you're down at the local Tesco getting that "special cream" and a sneaky bottle of wine, why not take a look at the new 4G version of the Moto G.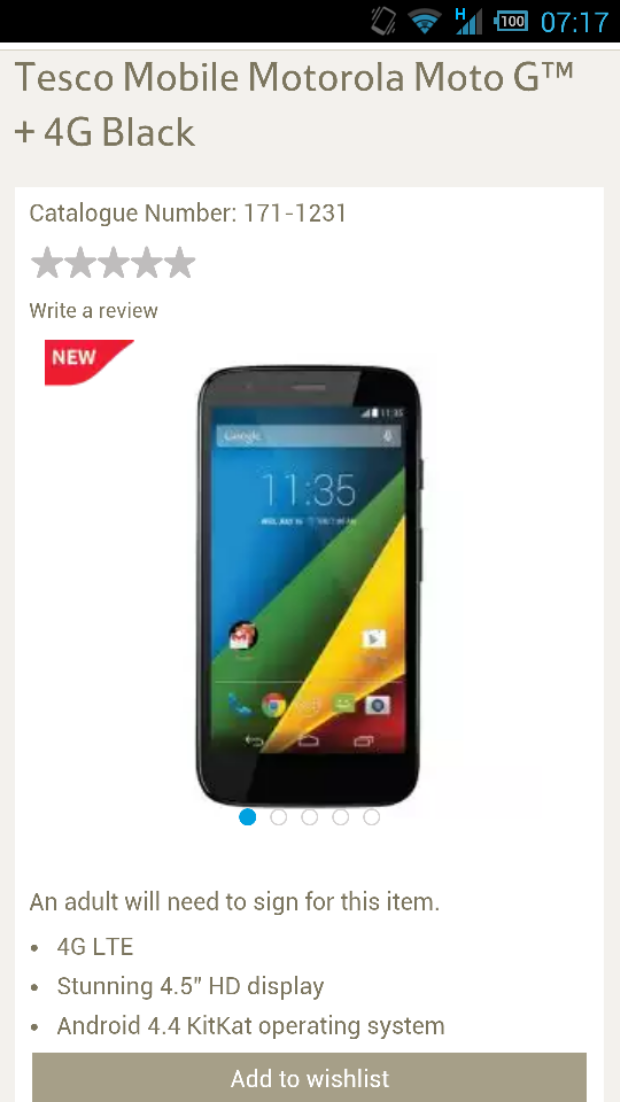 Right now at Tesco they're asking just £139 for this handset on Pay As You Go, which really isn't bad at all. Also, it's only around £2 to unlock (thanks b Paul O'Brien for the tip).
If you want to know more about the Moto G, have a read of our review of the 3G version here.