The LG Nexus 5 was released back in October last year and has become a firm favourite with the team in part due to its cheap price. It originally came in just black and white, before red was added to the line-up earlier this year. Now Google seem to be preparing to announce and release a yellow version of the phone if the Android website is anything to go by.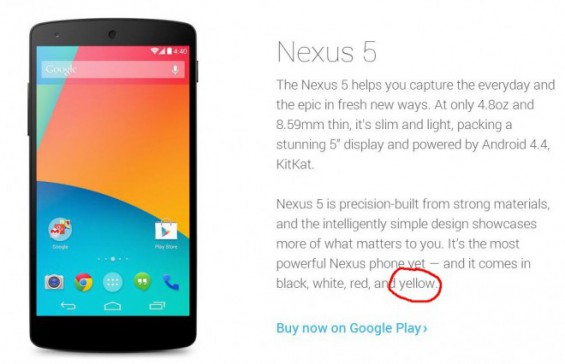 Although there aren't any pictures available at the moment, the phone will probably be the same colour as the yellow bumper as the red is the same as the red bumper. So to give you an idea, it may well look like this: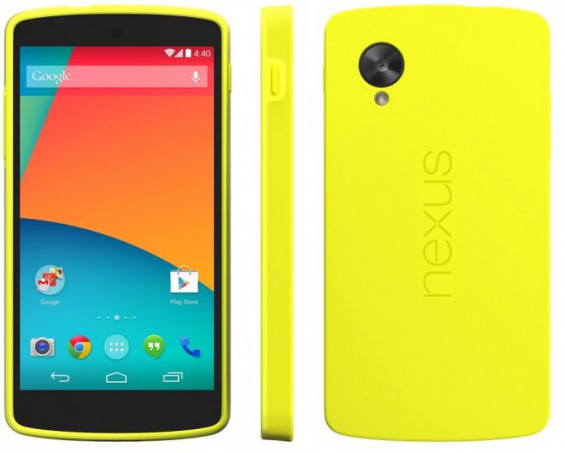 If you've forgotten here is a quick run down of the key features of the Nexus 5:
Quad-core Snapdragon 800 processor 2.26GHz
2GB RAM
16 or 32GB memory
5″ Full HD IPS display (445ppi)
8MP camera with optical image stabilisation
Android Kitkat 4.4.4 with updates before other devices
The yellow version isn't listed on the store at the moment but we will let you know as soon as it is if the yellow appeals to you.
Thanks to reader Radu for the tip.