So, as expected, the red version of the Nexus 5 has been announced today. LG and Google have just given us details of the new colour and, if you're in a lucky country, you can purchase one right now from Google Play.
The same specifications apply, you still get the great Nexus experience and you can still purchase a 16GB or 32GB version. It's available unlocked for the same prices of £299 and £339. Oh, and don't forget our full Google Nexus 5 review
At time of posting this both models are available for dispatch in 1-2 business days but this could change as word spreads that it is now available.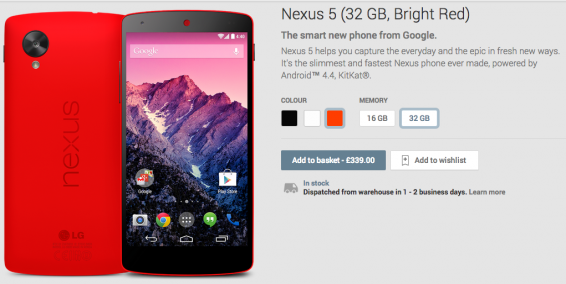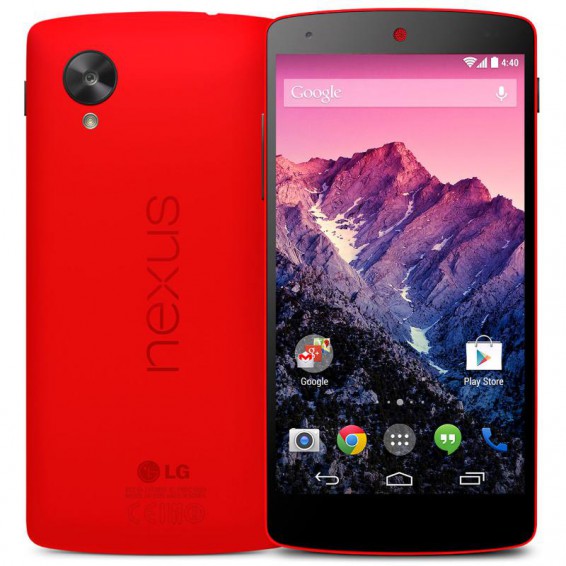 Below is the full press release if you want to read it. But why read it when you can order one right now and appreciate in person> 😉 Order one from Google Play here or, if you've already got a Nexus 5 and want the red shade, how about a bright red case?
The 16GB Nexus 5 and 32GB Nexus 5 is available, both in red.