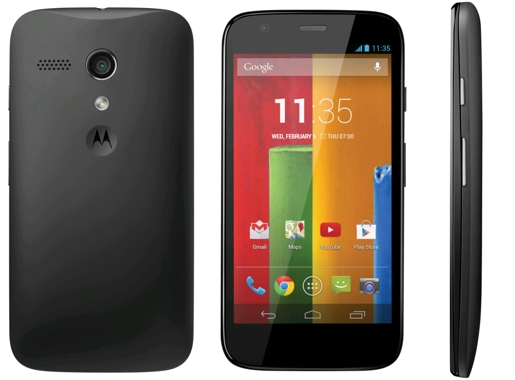 Yesterday the people at Phones 4u told us that they had a little early exclusive on the new 4G version of the Moto G. However, we've also found that Expansys are kicking them out for the almost same amount SIM-free.
Front-up £159.99 and you can have it from Expansys, or pay precisely 4p less to get it for £159.95 from Phones 4u.
The Moto G got our full attention (albeit the 3G version) in our review here. This 4G puppy has a 1.2Ghz Snapdragon 400 CPU, 4.5″ display and Android 4.4 KitKat.
Free delivery on this one.