You've hopefully read our Moto G review and, if you're gunning for the new 4G version, you'll probably want to know that it'll be coming rather soon indeed. However, what you might not know is that you can actually get one today as Phones 4u seem to have scooped them up early.
The Moto G with 4G is now available to buy from selected Phones 4u stores, online and through their phone sales team in black and white right now.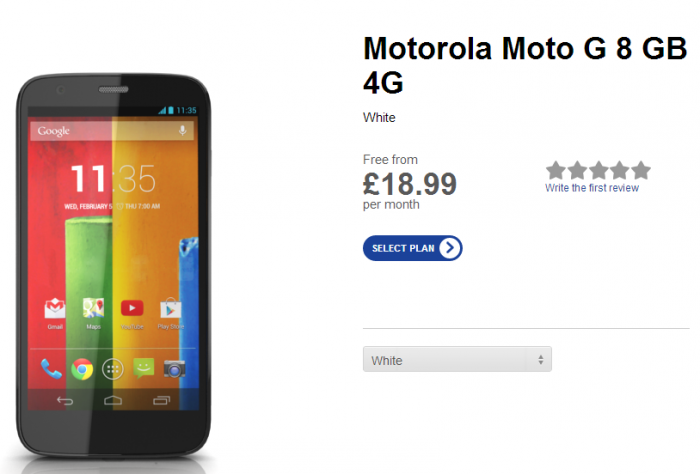 As for pricing, expect to pay £18.99 a month on 4G contracts or £149.95 (plus £10 top-up) on Pay As You Go or, if you just want to get it and stick your own SIM in, £159.95 SIM free.