BBC Playlister is a service that lets you save the tracks you hear on BBC radio so you can find them with your favourite streaming service. When it launched in October it had support for Deezer, Spotify and YouTube, this has now been expanded with iTunes so the tracks you have saved can be be exported to iTunes for preview so you can buy them.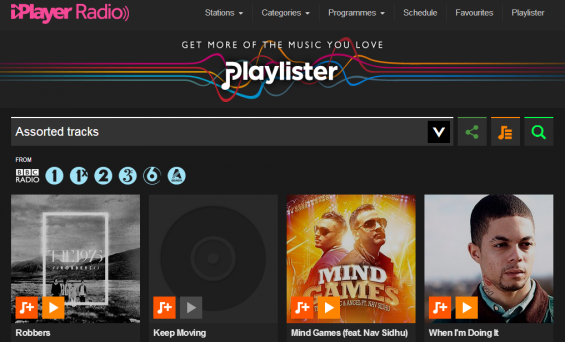 When you export the songs to iTunes it allows you to listen to the 30 second previews to encourage you to buy the songs. It will be interesting to see if any other streaming services will be added such as Xbox Music and Beats Music, the likely becomes more likely after the deal between Apple and Beats.
The head of popular music, multiplatform at the BBC, Ben Chapman, had this to say as he announced the support and BBC music, a new strategy to push Playlister and a branded space for Radio 1 within
We're thrilled to announce that BBC Playlister is now available via iTunes. We continue to evolve Playlister as a product with our audiences front of mind; ensuring we offer them a great and innovative music service that transforms their relationship with music and the BBC. Whether it's tracks from Later… With Jools Holland, that song playing in the café in EastEnders, a track from Metallica's set at Glastonbury or one of the works from the Proms, Playlister helps audiences discover and remember more of the music they love from the BBC – whenever or wherever they are.