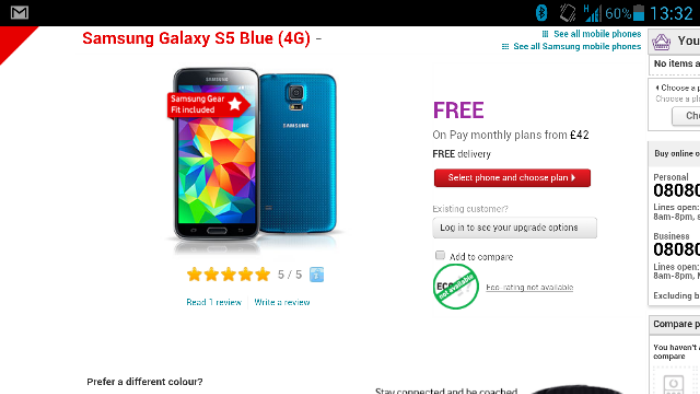 No, you're not going to get one completely free. It's not like some crazy person is standing on a street corner dishing these out. You've got to buy something else first, but it's a rather good deal still, so that's ok.
Buy yourself a Samsung Galaxy S5 online on any Vodafone 3G or 4G price plan before June 26th and they'll chuck in a free one of these…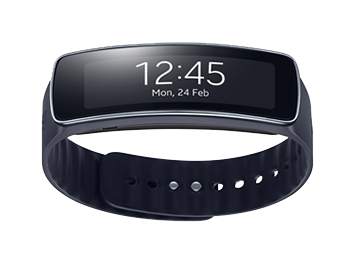 Yup, while stocks last Vodafone is offering a free Samsung Gear Fit with every S5, so if you're planning on taking the plunge this could be the extra sweetener you're looking for. You can have a look at our full Gear Fit hands on or read our Samsung Galaxy S5 review.
Pop the Gear Fit on and, with the help of the pedometer, heart rate monitor and movement sensor, you'll be super fit in no time at all *. It also has a 1.84″ screen and you can make and receive calls or display messages with your posh new S5 connected up.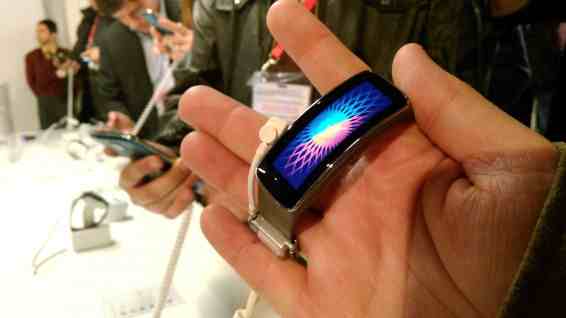 Head over to the Vodafone website if you want this deal.
* – You will need to move around and stop eating at McDonalds quite so often too.