HTC both announced and launched the new One M8 on the same day, much to the surprise of many. One network who offered the best price (if you wanted it on Pay As You Go) was Three.
Three were charging £459.99, however today online and in store prices have jumped to £529.99, which is a sharp rise of £70, but at least it still comes unlocked.
This will be disappointing news to anyone who was hoping to pick one up on PAYG and pair with a One Plan SIM-only contract to keep unlimited tethering and 4G.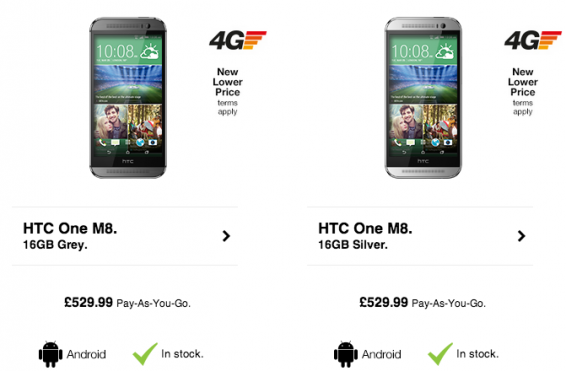 Three now charge the same as Carphone Warehouse and Phones 4u. If you wanted to get on PAYG this brings them into line with others, apart from Vodafone who advertise the M8 at £485. This means Voda is now the best price found with O2 choosing to sell at a rather ridiculous £609.
Source: Three Storehtc, on