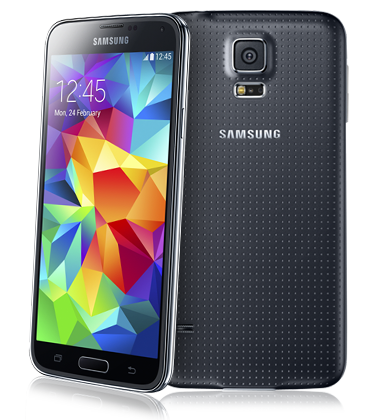 If you've got Virgin TV then, if I'm honest, you'd be daft not to look at the Virgin Media offering on the new Samsung Galaxy S5. You've seen the video and the pictures and now you want one, so Virgin Media are offering their Virgin Media customers a £29 per month plan with just £99 up front. For that you'll get 100 minutes, 250 texts and 250MB data plus unlimited calls and texts to other Virgin Mobiles.
Want more? Well, you can get a completely unlimited plan for £41 per month with the £99 up-front or, if you need 2GB of data, £37 per month.
Non Virgin Media customers can get in on the act too, but you'll be slapping an extra £10 on the monthly prices. Ooff.
Virgin sits on the EE network and Jamie Heywood, director of mobile at Virgin Media, tells us…
The Samsung Galaxy S5 has attracted a huge amount of interest from Virgin Media customers and is an exciting addition to our great line up of handsets. With even more power and features, it will be the perfect mobile partner for our superfast network. Last year, the Samsung Galaxy S4 flew off the shelves and it will be a close call as to whether the Samsung Galaxy S5 will go one better.
You can get the S5 in blue, white or black. There's a few other options on plans below, or head over to their site for more information.