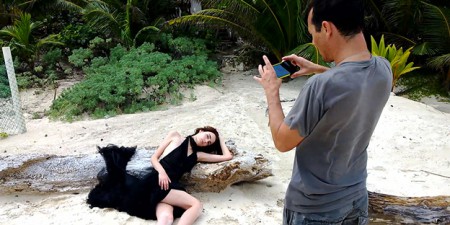 Remember our wedding photographer story? An entire wedding got captured on a Nokia Lumia handset and the results were pretty good indeed.
Centrefold is a "bi-annual A2 folding poster publication" and, for this edition, they've taken all their photos with a Nokia Lumia 1020. The magazine was founded by Andrew G Hobbs and allows world-renowned photographers to show their work in large pictures.
The tenth "Beyond" issue has each and every photo taken on the Lumia, and Andrew G Hobbs tells us that..
The question was this: what could nine contemporary photographers do with a smartphone? We gave them the Nokia Lumia 1020, the freedom to shoot anything, anywhere in the world. It took them from the secluded beaches of Mexico, Inside the New York art scene, over to a rapidly changing China, Centrefold Issue 10 is their response.
This girl is giving that look I'm so used to..