As we first predicted yesterday, the new 8GB version of the iPhone 5c is now available to buy for the… ahem.. "bargain-basement" price of £429 unlocked.
The usual bright colours are available and you will have it despatched within 24 hours.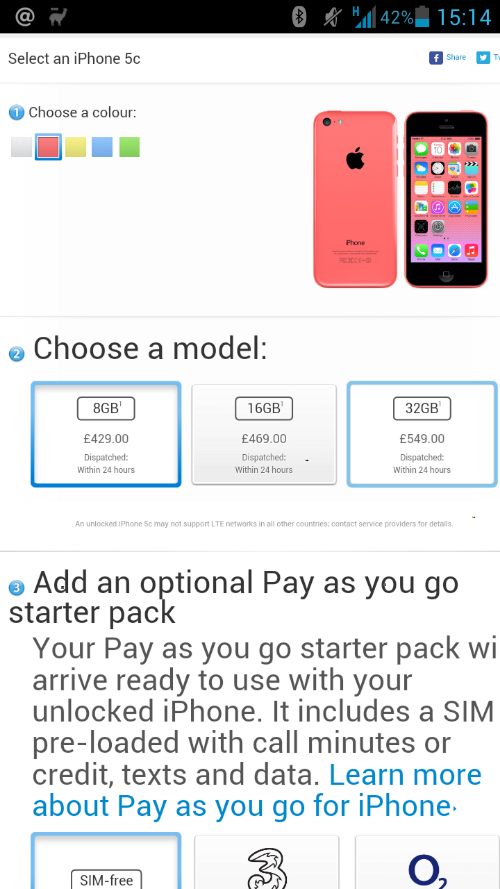 This is a £40 discount off the 16GB version and, apart from the storage, is exactly the same add the other 5c models
Now, am I being negative or could it possibly be that there's quite a few unsold iPhone 5c devices in the warehouse that have just been "modified" to show 8GB?
More as we get it. Get yours here.