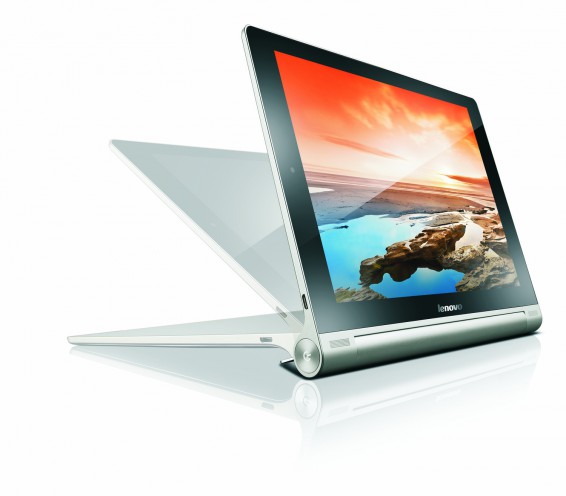 We reviewed the Yoga Tablet 8 just days ago and now here in Barcelona Lenovo have just lauched this, the Yoga Tablet 10+. Available in April it's got a rather swish design and there's 18 hours of battery life.
That 10.1″ screen is full HD – 1920×1200, and there's a system called "Smart Display" which will aut-adjust images depending on the lighting conditions. Inside it's powered by a Qualcomm quad-core 1.6GHz Snapdragon 400 processor and runs Android 4.3 but will be getting Android 4.4 over the air. Expect 2GB of RAM, 16 or 32GB of internal storage plus another 64GB via the microSD card slot.
Other specs include Dolby audio via those dual front speakers, an 8 megapixel rear camera with a 1.6 megapixel shooter up front and DOit apps for sharing, synching, protecting data and managing photos. It'll be available in April for $349, which works out at about £210.
We'll be heading down to the Lenovo stand today to see it in the flesh.