Over the last month we've posted updates on the Three 4G service. This has started to rollout for customers and not just the 2800 that originally got an early look.
We were lucky enough to test the new network during a trip to London, where we checked out coverage in Soho. More recently we visited 10 locations in London to see how well the speeds cope in real word conditions.
Of course, London is not the only place to be getting all the fun with 4G. Recently, via Twitter, customers from all different areas have been posting the news they are now getting 4G goodness and posting screenshots.
Samuel, a viewer of the site, kindly emailed us this morning with a screenshot stating…
Hi coolsmartphone!

4G has arrived in southampton! It's pretty patchy in the city centre but got a good speed test last night!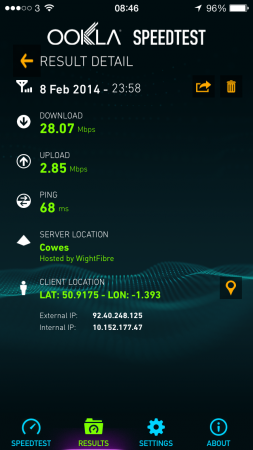 if you want to check what the coverage is like right now in your area, have a look at the official Three Coverage Checker and click on the 4G tab on the left.
To see how fast the coverage is rolling out zoom out a few times and drag the map around to see what areas are in pink or green showing 4G coverage.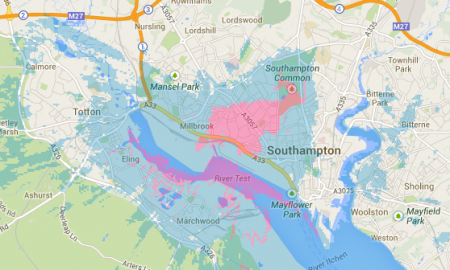 On checking the map today I have been able to spot areas showing 4G coverage as:
Bournemouth
Southampton
Southend-on-sea
London
Slough
Reading
Oxford
Bristol
Cardiff
Wolverhampton
Birmingham
Coventry
Milton Keynes
Leicester
Luton
Derby
Manchester
Nottingham
Huddersfield
Bolton
Liverpool
Leeds
Blackburn
Blackpool
Newcastle
Edinburgh
Glasgow
Stoke-on-trent
Thanks Samuel for sending in the tip!