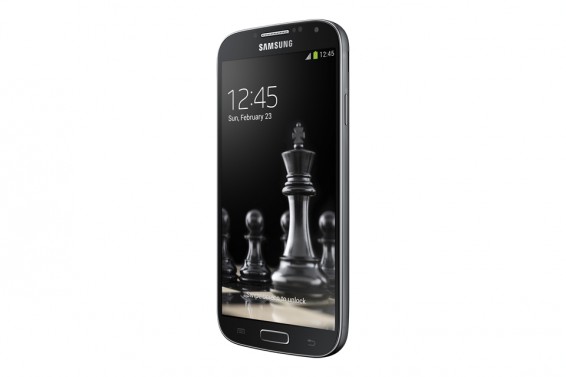 The Samsung Galaxy S4 or the Samsung Galaxy S4 mini. Which one do you go for? Well, if you've read our reviews and have made you mind up, here's a curve ball, because Samsung have announced that both deices will now be available in black.
To be honest, there is a huge press release below, which they've somehow padded out to five whole paragraphs. It basically states that both handsets will have a "leather-like" black textured rear covers and bezels. They'll also come with new ringtones and wallpapers.
However, although announced, we don't know when they're appearing in your local stores just yet. Doah.
Samsung UK will announce UK availability for the Black Edition Galaxy S4 and Galaxy S4 mini devices in due course.