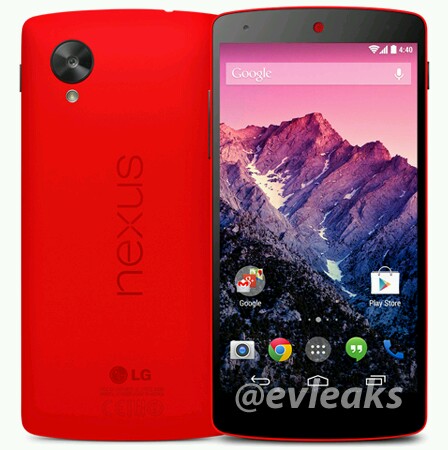 Sure, you like the Google Nexus 5, but deep down you have a yearning to get one in Ferrari-red. What do you do?
Easy, you just need to wait a while, because tomorrow the lady in red will be announced by Google and LG. Leaked shots have been followed up by this official-looking image from @evleaks.
The Nexus 5 has a 5″ 1080×1920 pixel screen, quad-core 2.3 GHz CPU and hey, you can read our full review if you're thinking of getting yourself one.