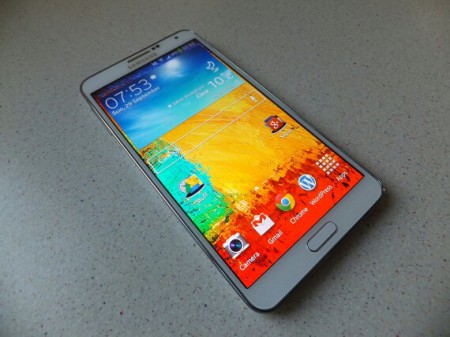 Some time ago our own Ronnie posted about a rumoured device this being the Note 3 Lite which you can read here, at that time this was only speculation. But now Samsung's fan site SamMobile have been releasing spec's of the Galaxy Note 3 Neo aka Note 3 Lite  these being
5.5-inch 720p display.
2GB of RAM
Six Cortex A7 cores at 1.3GHz.
But all of these spec's mean nothing following Samsung UK today announcing that the device will not be coming to this green and pleasant land. "Samsung can confirm that the Note 3 Lite will not be coming to the UK market", came the official statement.
This means like other devices that are not officially imported into the UK, people will have to turn to the on-line independent retailers.
Source Trusted Reviews