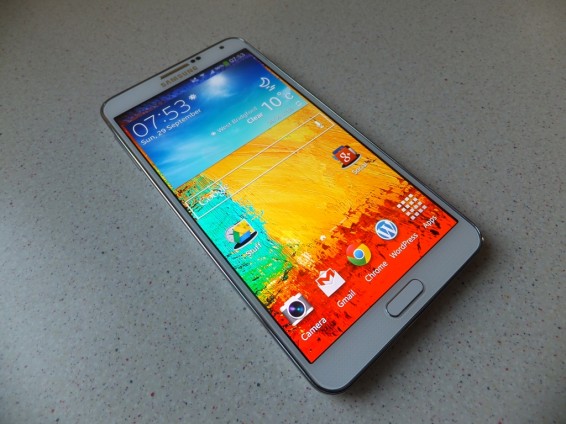 The Samsung Galaxy Note 3 is many things, but one thing you can't call it is lite. Well, not until next year anyway, because an industry 'insider' has confirmed to fellow tech site SamMobile that there will be a Note 3 variant with lower specs arriving next year.
Samsung are currently pushing the Galaxy Mega as their 'budget' phablet, but it really isn't much to write home about and, unless you need a massive screen at that price point, then there are far better phones for the money.
The full specs of the Note 3 Lite aren't available yet, but rumour has it that the camera will be downgraded to an 8MP shooter and the AMOLED screen will be replaced by an LCD panel, so it safe to assume we can expect a lower power processor.
Shipping manifests recently showed devices with screen sizes of 5.49 and 5.7 inch screen sizes. There's no guarantee that these are variants of the Note 3 Lite, or even if they are destined to be the next generation Megas.
Obviously, because the Lite it's going to bare the Note name then it'll come with an S-Pen and all the bloat fun toys and tools that the Galaxy Mega is missing.
The official unveiling is apparently going to be at Mobile World Congress (MWC) in February of 2014. Last year Samsung waited until after MWC to announce the Galaxy S4, so this will probably be the entrée that wets the appetite for the launch of the S5.
No prices are even hinted at for now, but with other high spec phablets hitting the market at ever more competitive prices all the time and the state of the second hand Note 3 market in February, Samsung will need to think their pricing through very carefully.
Bare in mind with this leak that the 'industry insider' may be talking codswallop, so have this pinch of salt to take away with you.
Source – SamMobile