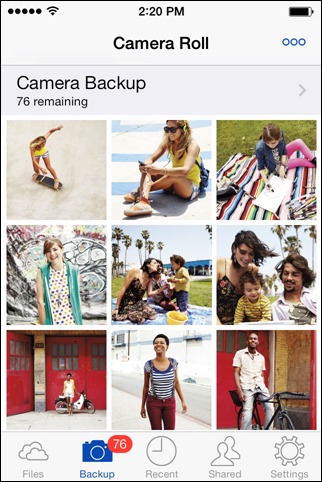 Microsoft sent me an email. I know. They love me. They wanted to tell me about the new SkyDrive app for iOS 7. Now, I might be rocking the boat a little here, but I think Windows Phone is gaining a little traction, so what better time to release an updated iOS app eh? Yesterday we had Snapchat and Instagram released for Windows Phone, but here on iOS the SkyDrive adds a camera roll backup for photos, integration for Office and iPhone plus OneNote.
There's also some social functionality letting you share photos with an existing Facebook album or create a new one. Microsoft sent us a little video to include at this point, so here goes…
http://www.youtube.com/watch?feature=player_embedded&v=s1xMblVT6iY
The backup function means that you can upload over WiFi (or GSM) and whether photos are uploaded at the original resolution or at reduced size to save your data a bit. It'll mean that you can save space on your local storage and the new version includes larger thumbnails. You can update the app here in iTunes or read more about the update on the Windows blog.