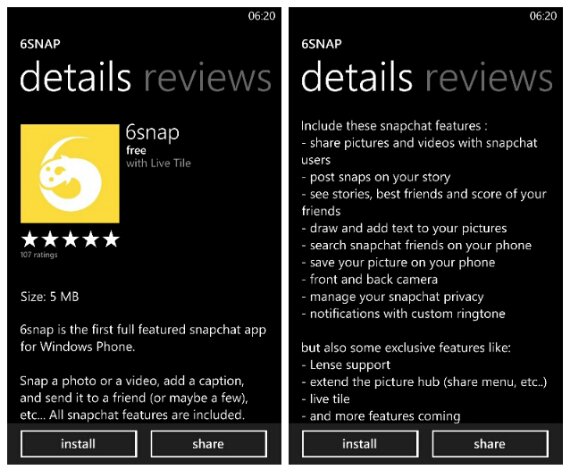 Rudy Huyn is the developer behind popular third party Instagram and Vine apps on the Windows Phone platform. He's now gone and made a Snapchat app, called 6snap. Which If it's anything like his Instagram and Vine apps it'll probably be better than the original apps on other platforms. Rudy quite simply describes the app as follows:
6snap is the first full featured snapchat app for Windows Phone.


The app itself offers what you'd expect from a Snapchat app with a few extra Windows Phone twists.
Also some exclusive features like:
– Lense support
– extend the picture hub (share menu, etc..)
– live tile
– and more features coming
So if you fancy giving Snapchat a go head over to the link below.
Windows Phone Store Link – 6snap