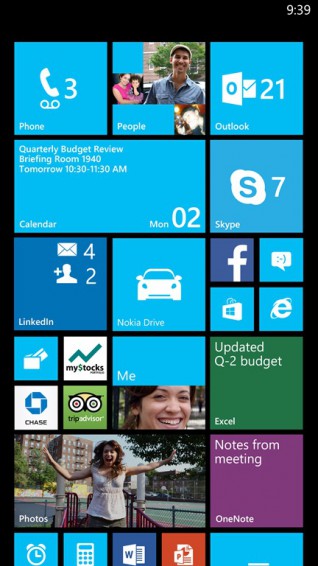 With the Windows Phone sales share figure rising (at least, according to Kantar) and more than 175,000 apps now available, things are looking a little better for Windows Phone. Update 3, as it's now known, has a number of improvements. Not only that, but there's a developer preview programme to ensure that apps run smoothly on the new version. The update was previously only known as Windows Phone 8 GDR and we've already covered a lot of this in our earlier post.
There's three key goals that the Microsoft bods wanted to achieve..
Enable incredible new Windows Phone devices.
Enhance the platform with new capabilities for current users and partners.
Improve overall quality.
This has resulted in the improvements we've covered before. Support for bigger screens (5″ and 6″) plus 1080p HD units. This will deliver even more rows of tiles and apps on your main screen. The new version will also support the Qualcomm Snapdragon 800 quad-core CPU and the new driving mode, shown below, is confirmed too. This works with your Bluetooth kit to limit the amount of notifications and pop-ups that could distract you whilst driving.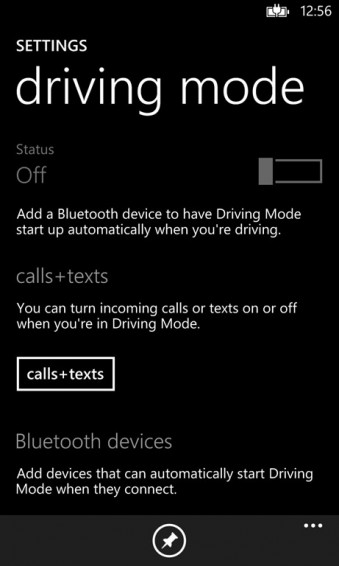 New accessibility features are to be added, which will include a screen reader and audible notifications for calendar events and low-battery warnings etc. Microsoft are also adding an enhanced Internet Sharing feature for converting your phone into a mobile hotspot
Other improvements include…
More useful ringtones: With Update 3, you can use custom ringtones for more things—including instant messages, emails, voicemails, and reminders. You can also assign custom ringtones to contacts for text messages, so you'll know who's texting you without even looking.

No more twist and shout: Does your screen keep spinning when you're trying to read emails in bed? Use the new rotation lock option to keep it fixed in place.

Better storage management: New storage settings make it easier to free up space on your phone and manage temporary files. A new category view shows what's taking up space at a glance.

Easily close apps: Now you can use the App switcher to quickly close apps when you're finished with them.

Wi-Fi access out of the box: You can now connect to Wi-Fi during phone set up, so you can start conserving cellular data right out of the box.

Better Bluetooth: The team made a bunch of improvements to improve connection quality for Bluetooth accessories.
If the feature you want isn't on the list, don't worry, there's a feedback site where you can suggest your own additions for future updates.
Read all about the upcoming changes on Windows.com