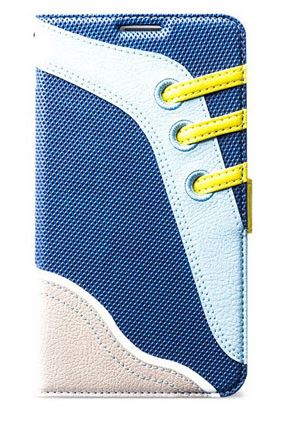 If you've bought one of those shiny new Samsung Galaxy Note 3 handsets you'll probably want to protect it. These cases are now available on Mobile Fun and include this case with funky laces. Look at that! It's like having a foot against your head (and believe me, I speak from experience) 🙂
Prices go from £29.99 upwards and you can even get yourself one of those with the window in the front.
If you're looking for some up-close pictures of the new Galaxy Note 3, check our earlier story and our full thoughts.