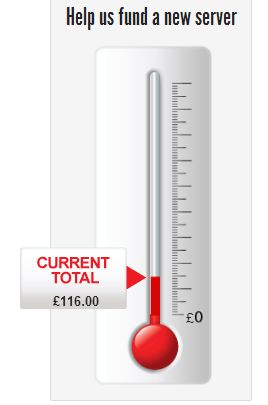 I want to say a big thank-you to everyone who's donated towards the cost of our new server so far. You're all amazing, and we've already got £116 in donations. There's still a long way to go though, and we need £699 for a more powerful server to keep us running for many years to come.
The prizes, which are being given away to random lucky people donating, are a brand new pair of Skullcandy Navigator headphones and a new Acer Liquid E2. There's more details in our earlier story but I want to thank you all for your generous donations so far.
Here's the running total, and you can donate below !
Thanks all!