Earlier on Three confirmed the new Sony Xperia Z1, and now they just confirmed the Samsung Galaxy Note 3 will also be heading their way.
As we put in our earlier post on the subject, the specifications on the new device are pretty impressive – with the Note 3 toting a 5.7 inch 1080p screen, 3GB of ram, 32gb storage, a 2.3ghz quad core processor and a 3200mAh battery.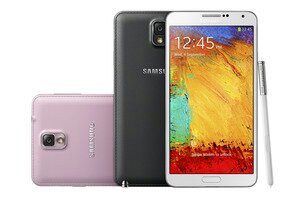 An on-board 13 megapixel camera that also shoots in 4K is a welcome addition, as well it running Android 4.3 out of the box (with the usual TouchWiz interface).
The device is also 4G capable with Three, so you will be able to make the most out of their Ultrafast network at, unusually for a 4G plan, no additional cost.
Samsung are due to ship the Note 3 on the 25th September so there's not long to wait for your latest phablet fix – in the meantime, you can read more on the Galaxy Note 3 here.