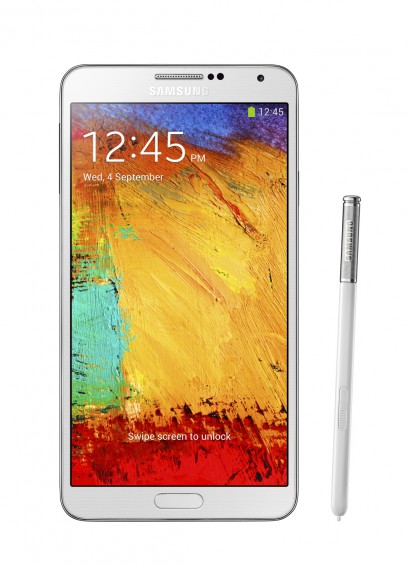 A few years ago mention the word phablet and you'd get blank looks, mention it these days and you'll still get blank looks, but mention it to a tech type person and they'll either smile or start going on about big pockets etc.
The original Galaxy Note started something, it started the rise in popularity of the oversized phones that we are currently surrounded by, the Galaxy Note II took the phablet mainstream with many networks stocking it. These days it is quite common to see someone on a night out with one of these beasties.
Samsung have just held another unpacked event, where they've unveiled a few things one of which being the ridiculously high spec Galaxy Note 3.
Here are the key specs for the Galaxy Note 3:
Quad Core or Octa Core processor (dependant on location)
5.7″ Full HD display
Android 4.3
13MP Rear facing camera
2MP Front facing camera
S-Pen
3GB RAM
32/64GB Onboard storage
3200mAh battery
Key features of the Galaxy Note 3 are as follows.
S-Finder, Air Command, Action memo, Scrapbook, Pen Window, S Note, Multi Window, Easy Clip, Samsung Smart Scroll, Samsung Knox, Samsung Adapt Display & Sound, Glove friendly, Samsung Link
If you fancy reading the press release hit the button below.