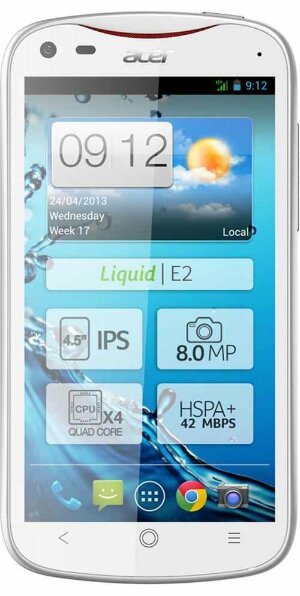 Cast your mind back to last week, I reviewed the Acer Liquid E2 and I found it to be a pretty good budget phone, with a few problems. Well Three have now got some stock and you can get them on a contract or on PAYG.
Brendan from Three made this little video showing off the phone.
Key features:
– Fast 8 megapixel camera with instant shutter and HD video
– Dual stereo speakers with DTS sound
– Large 4.5-inch display
– Daydream function that turns the screen into a digital photo frame
Three is offering the Acer Liquid E2 in white and with no upfront cost if you choose one of the 24 month contract plans. Varying from £17 a month on the Ultimate Internet 100 plan up to £23 a month on the One plan. The device is also available on Three's new market leading Pay As You Go rates of 3p a minute, 2p a text and 1p a MB of data for £149.99. You can order the Acer Liquid E2 here.