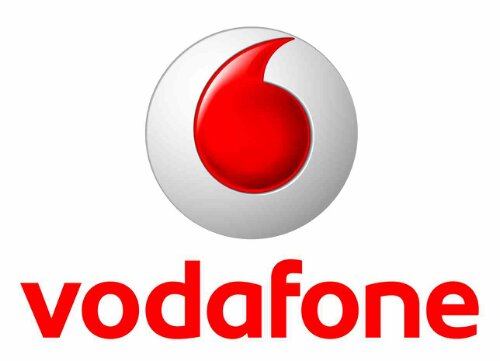 Following the O2 announcement it now looks like Vodafone are ready to show their hand, with a 4G launch date of August 29th – the very same date that O2 will launch their 4G offering. So, in a little over three weeks you'll be able to get 4G on Vodafone… in London.
12 other cities will quickly follow, with Leeds, Manchester and Sheffield popping onto the list by the end of the year.
Voda have prices starting ay £26 per month on 12 month SIM-only deals, which again matches that of O2 but, as before, we're still awaiting the full details on what you get for that cost plus all the other pricing. Voda are, however, to add an unlimited data allowance during the first three months of contracts and we can gleam some information on their packages below.
Vodafone grabbed the biggest chunk of radio frequency spectrum in the 4G auction and, with a low frequency signal, it'll mean better indoor coverage.
Vodafone are making new "Red 4G" plans available from August 12th. These offer Spotify and Sky Sports Mobile TV as options, delivering either ad-free music or the latest sport action depending on what you choose.
Guy Laurence, CEO, Vodafone UK tells us..
With 4G, speed is just the start: it's what you do with it that really matters. We are taking 4G into a new league by offering sport; and changing the tune with all the music you could want. 4G is coming of age, and there's plenty to look forward to.
Existing Vodafone Red customers with a 4G-ready device can upgrade to 4G for £5 extra (yes, that 4G premium is here) per month. There's three plan types – Vodafone Red 4G, Red 4G L and Red 4G XL. Currently the Vodafone 4G site hasn't been updated with full details of these plans, but they do say..
As a Vodafone Red 4G-ready customer you'll get double the data allowance of our regular 3G Red plans, and the choice of either Spotify Premium or Sky Sports Mobile TV access for up to two years. Oh, and that's on top of unlimited calls and texts.
If this is accurate you can expect…
Vodafone Red 4G – 2GB internet, unlimited calls and texts
Vodafone Red 4G L – 4GB internet, unlimited calls and texts
Vodafone Red 4G XL – 8GB internet, unlimited calls and texts
We'd love to hear your thoughts on this. Full details are available on this Vodafone blog post.