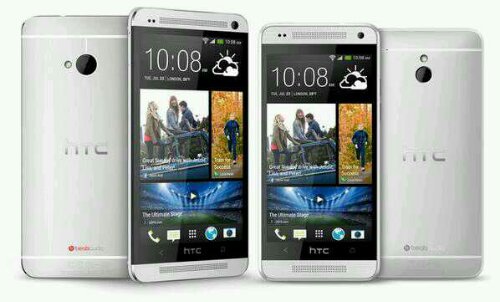 You follow us on Twitter, right?
What? You don't?!
Pish! Come on, whack that button, we're @coolsmartphone and we've got all the juiciest reviews, news and gossip from the smartphone and tablet world.
Last night we posted this tweet and it's sparked quite a bit of interest, so here it is again if you missed it.
We've got a shot of the already brilliant HTC One next to its smaller, younger brother, the HTC One mini. The mini is 13% smaller.
As you'll no doubt know, we've already published our HTC One review and we've had our hands all over the HTC One mini, so get clicking if you want all the details.