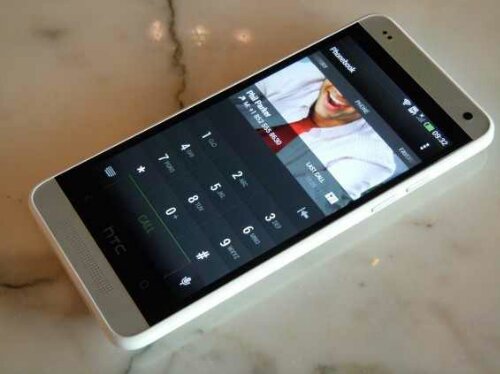 HTC have today announced the smaller version of the HTC One, the HTC One mini.
Packing a lot of the same design language seen in the One, the mini does have a few changes to mention which we will go through now.
First of all the screen is a Super LCD display at 720p resolution, and at 4.3 inches it looks really beautiful in use.  This is cut down from the 4.7 inch we have seen, so customers have more of a choice when picking a new phone.
The camera is the same 4 Ultrapixel sensor also seen in the bigger brother, which means you can get some super low light photos in any condition. Couple this with the single LED flash on the back and it'll help in those occasions when you need some extra l light.
The processor is a dual-core 1.4GHz Snapdragon 400 CPU paired with 1GB of RAM. This'll give you plenty of 'oomph' to get through your all important tasks and multitasking.
Storage is built-in and not expandable. 16GB will be more than enough for a lot of people to hold your photos, videos and music.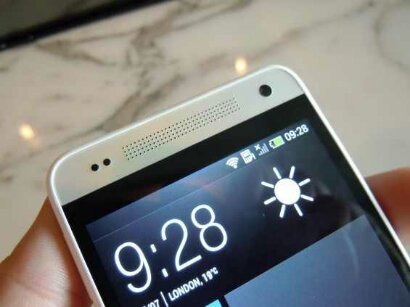 BoomSound is still included giving you fantastic audio quality for your music. Plus if you pair with Beats headset you can get even better audio this way too.
For connectivity options the One mini comes with 4G LTE, DC-HSDPA 42Mbps, WiFi, Bluetooth and GPS, worth noting there is no NFC or IR blaster.
The One mini already runs the latest version of Android, 4.2.2 out of the box so no need to wait for updates. This is a great move considering new phones used to launch on the older version and then have to wait.
The battery comes in at 1,800mAh which, with the screen technology and slightly lower specs than the older brother, will still get you through a day without no problems.
So when will it go on sale?

We'll see the handset appear in August. We'll see networks do their own announcements soon.
Colours on offer are Black and Silver so you can take your pick which you prefer.
The One mini has a plastic border around the case instead of aluminium seen on the bigger One, but with that comes a much lower price point making all these great features available at an even better price than we have seen before.
[yframe url='http://www.youtube.com/watch?v=FWxEJV_QJhQ']