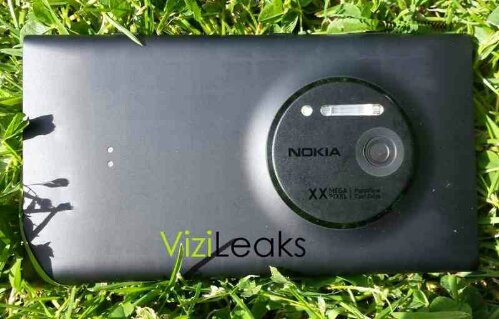 Is it a camera? Is it a phone? Is it a camera with a phone bolted on? Is it called the EOS still? Well, we can hopefully state something about the latter, because it'll be known as the Nokia Lumia 1020 and we'll reveal all at 4PM BST this afternoon. You knew that though, because we mentioned it back in June and you follow us on Twitter. Meanwhile, specs have hit the web and Unleashthephones reckons it'll be running a dual-core 1.5GHz Snapdragon CPU with a 4.5″ AMOLED WXGA (1280×768) pixel screen. The 41 megapixel PureView camera (complete with Optical Image Stabilization, 6-lens optics, 3x zoom, xenon flash and 1080p video recording) will happily produce huge picture files for that 32GB internal storage.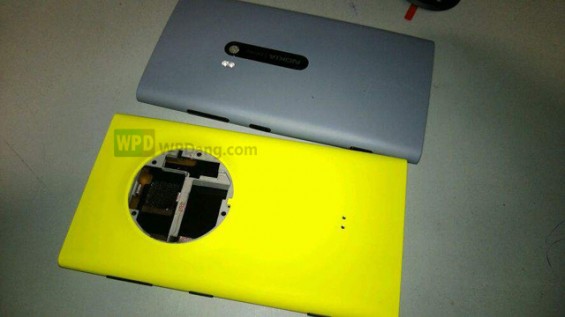 Available in yellow, black and white it'll have a 13.3 hour talk-time (16 day stand-by) and you can stick that 1020 camera grip onto it (which includes a battery for boosting the operating time) if you really want to look like a photography pro. It'll have a two-stage camera button and the phone itself includes something called "Nokia Pro Camera" which will help you utilise all those advanced camera settings that professional photographers normally mess with.


Meanwhile, Nokia have added something called "Nokia Rich Recording" which will deliver "distortion free stereo audio in the loudest environments" and there's 2 microphones to help it do that. Inside it's all powered by a 2000mAh battery and you can charge that up wirelessly with an optional cover. Connectivity comes in the form of Bluetooth 3.0, WiFi, NFS, aGPS / Glonass and the usual 3.5mm audio port.
Despite all this it weighs in at just 158 grams and has a second HD camera at the front which is 1.2 megapixel. On-board you get 2GB RAM and there's 7GB of cloud storage via Skydrive.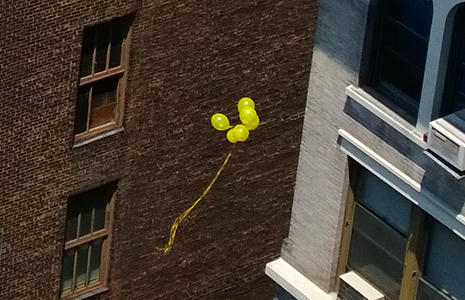 Update – Some more images of the Nokia Lumia 1020 have leaked out, The Verge posted these earlier on today.