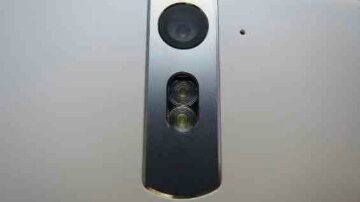 The jury is still out on whether people want a dedicated camera or a smartphone with a camera. Oppo are apparently following in the footsteps of smartphone manufacturers like Samsung and are working on a fully fledged camera.
A "source" has stated that an internal Oppo briefing mentioned the camera and that it would be "high resolution" with an "owl" image processor, probably for enhanced low light shots. A remote shutter and an innovative design are also mentioned.
Android Authority has more on the story, but if you're wondering who Oppo is and what they can do, have a look at our Find 5 review.