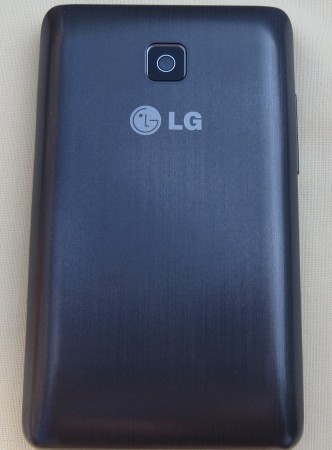 The LG L3 II is part of the second generation of the quirky L-Series smartphones. The range is characterised by its almost square screen. It's certainly an individual look, and because/despite of this they have sold millions worldwide. LG have been kind enough to loan us one, and I'm going to attempt to find out why they're so popular.
Good
Looks (if a little quirky)
Quick memo facility
Voice activated camera
Texting from notification tray
Bad
Screen clarity
Screen responsiveness
Price
No camera flash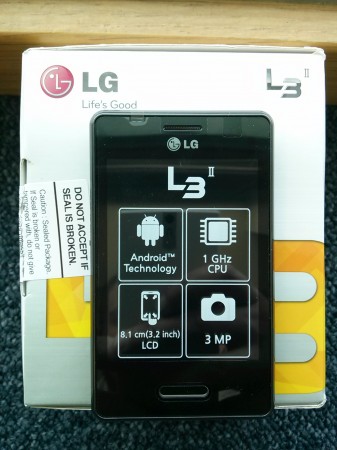 What's in the box?
LG3 II, charger, USB cable. No earphones, unfortunately.
First Impressions
Initially the LG gives a good impression, it's aspect ratio is a little unusual, but the smart black frontage and the mock-metal back give it an air of classiness that most entry level phones lack.
Once turned on, however, the cost cutting is easy to see…
Tech Specs
3.2-inch QVGA IPS
1GHz single-core processor
512 MB RAM
4 GB of internal storage
MicroUSB slot
3-megapixel rear camera
1,540mAh battery
FM radio
Android 4.1.2 (Jelly Bean)
102.9 x 61.3 x 11.9mm
Display
The screen is grey when it should be white, and speckled where there should be pixels. I'm sorry, but a pixel density of just 125 ppi just doesn't cut it these days, even on a 3.2-inch screen.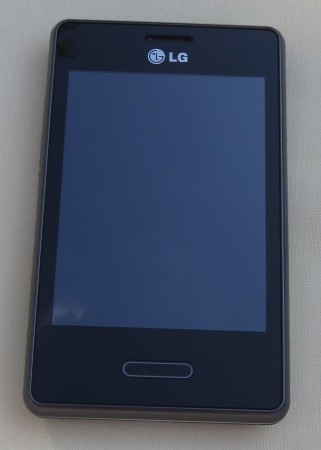 Software
After going through initial setup the first thing to appear in the notification tray is how to use the 'quick memo' function. This, in fact, is pretty good: it's a simple note taking utility that is accessed through the quick toggle buttons. One can simply write or draw with a finger on what looks like a notepad. Not only that, but there's the facility to take a screenshot and write on top of that. We have a budding Samsung Galaxy Note on our hands!
Other software features include built in themes for personalisation, a safety app for contact in emergencies and LG custom music and video apps that I will cover in the full review.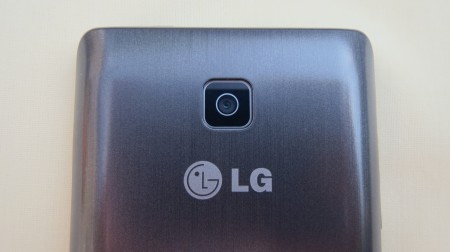 Camera
First things first: it doesn't have a flash. Oh dear, no point taking this with you on a night out!
Quality of pictures from the first few I've taken seems adequate for some fun snaps, not much more though.
It does, however, have a nice little voice activated shutter. Simply say a chosen keyword and it will take a picture. Much better than having a timer and running around to try to get yourself in shot within a few seconds.
Initial Conclusion
I shouldn't expect much from a £130 phone, but I've owned and reviewed some really decent ones recently. The current benchmark by which I judge any entry level phone is the Nokia 520, which is currently selling for the same price. It's not perfect, but it is great. A few hours with the LG3 II leaves it with a lot of work to do in order to convince me it's even in the same league.
For more information on the LG3 II and where you can buy one go to the LG website.