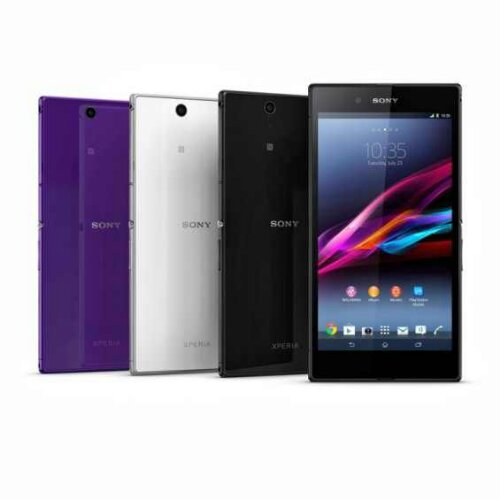 Big phones or small tablets, the oversized phone scene is increasingly becoming a complicated arena. With the announcement of the Sony Xperia Z Ultra yesterday it got me wondering just how big you can really go, what consumers actually want and what suppliers think we want. Deep stuff I know, but I'd eaten a lot of cheese and had many coffees waiting for the Sony event yesterday morning.
I've been a fan of big phones for a few years now, as I've owned whichever phone was the biggest around at any one time. It all started with the HTC Panda, which was the biggest HTC did at the time, the larger screen made everything easier, browsing the web, typing, watching videos, taking pictures, basically everything. Then I jumped to the HTC Advantage which was too big to hold to your ear and it didn't actually have an earpiece, with it I really got into mobile games, multimedia, web browsing and emails, the 5″ screen again just made things a whole lot easier. Next came the Dell Streak and I could actually make calls with this one, I had found my ideal device, it was just a shame it was so slow and buggy or I'd still have it. Then followed the Galaxy Note and Note II, which is where I'm currently stuck.
I've mentioned recently after reviewing the Galaxy S4 and the HTC One that I'm really impressed with these new 1080p screens and when I go back to my Galaxy Note II I'm a little let down by its big 720p screen. So the great big Sony Xperia Z Ultra starts to tick the boxes.
The great big oversized phone market (I'm not mentioning the p word) has many devices to choose from but so far the options are pretty much range. It sort of feels like a "me too" situation with various companies churning out great big oversized phones. The other current trend is for 7″ tablet manufacturers to add call functionality into their tablets. I guess it's all down to the individual, but we seem to be getting devices with features added just to differentiate. Rather than any actual thought added.
Yesterday seeing the various elements involved in the Xperia Z Ultra it really seems like my ideal device. It has a 1080p screen, it's waterproof, it has a Micro SD slot, it has a great design and hopefully great build quality and then there are the little extras. The fact you can use almost anything as a stylus, the companion handset and possibly the SmartWatch. But is it just too big? I'm really not sure, I've tried for a laugh when I'm at home only carrying around my Nexus 7 and that is pretty much too big to use as my main device, I asked the other day if anyone actually uses one of these small tablets with calling functionality and yes someone does, they commented a few days ago, about how they have an Asus FonePad. I guess I need to draw out the different phone sizes and compare them.
Very soon there will be three sub genres, 720p, 1080p and an odd tablet resolution of about 1200×800. With cheap and expensive models within each. Just to make things more complicated.
So what great big oversized phones have I got to choose from
Samsung Galaxy Mega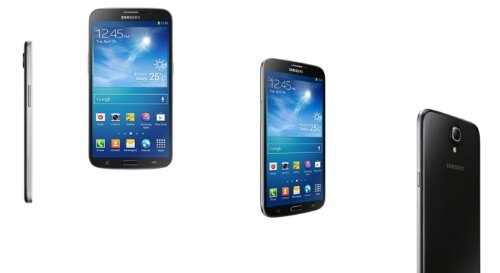 The Galaxy Mega does look good but when you see the spec it's a little lacking. The current price of about £470 seems too expensive to me. Especially as the screen is 720p at 6.3″
Huawei Ascend Mate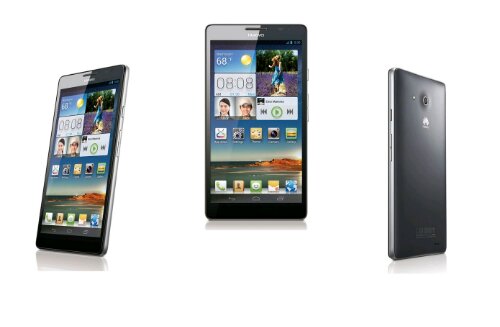 Leigh reviewed the Ascend Mate the other week and the current price of £339 seems like a great deal. At 6.1″ with a 720p screen it's definitely mid range. Leigh did seem to struggle with the size though.
Asus FonePad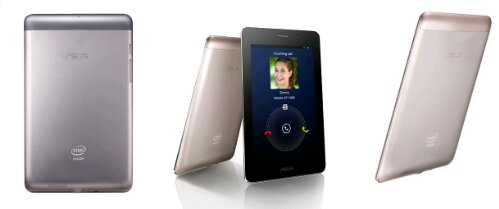 The FonePad seems the most intriguing out of the bunch but also the largest. Oh and the cheapest at prices varying around the £199 mark. This would almost definitely need to be used in conjunction with a headset of some sort.
Galaxy Note 8.0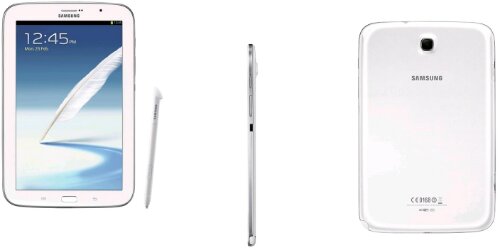 The Galaxy Note 8.0 is taking things a bit too far for me, especially with a price of about £350. It's more like an expensive mini tablet. I could never really envisage using it as a phone. Although if I worked on the road and had a bluetooth headset it could be ideal.
Sony Xperia Z Ultra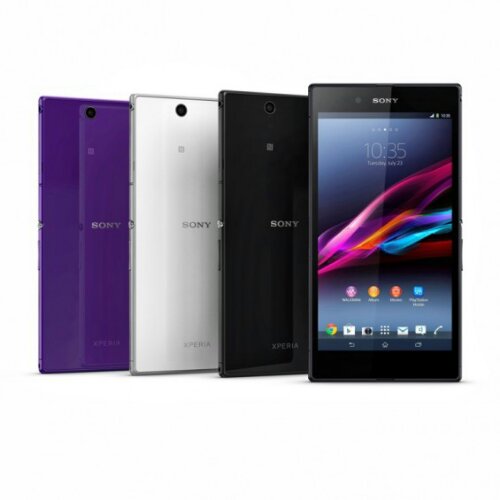 The Xperia Z Ultra seems like the ideal device but the news today about the price is a little worrying. The fact it has a 1080p screen and it's waterproof just seem ideal for me. Also the 6.4″ device seems to long and thin to be manageable.
Don't forget you've also got the options of the LG Optimus G Pro, the Huawei MediaPad Vogue, the Galaxy Note II, the Acer Liquid S1, at a push even the smaller Xperia Z, the Galaxy S4 or the HTC One to consider as well if you want a large screen device.
So to answer my original question "how big is too big?" I have no idea, I know I can cope with the Galaxy Note II and that the HTC One seemed a little bit small for me. So I guess I'm going to have to try out one of these larger devices and see if my pockets can cope, in both meanings of the word.
Have I missed any large oversized phones out? Do you like this rapidly expanding sector of mobile devices? Do you like smaller phones? Let us know, it might even help me out a bit.