A very big phone indeed
Overall - 7.6
7.6
A fantastic device, but you have to decide whether you can handle the size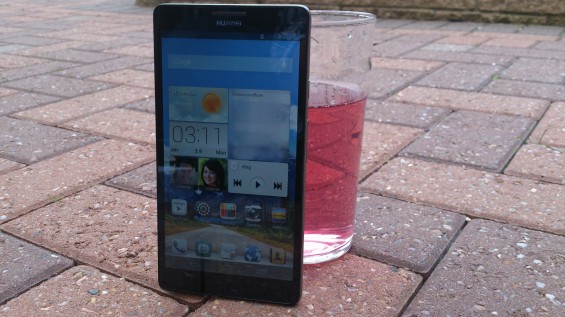 Pop along to any major supermarket and you'll no doubt find a bargain-basement 7″ tablet. Those cheap tablets will usually have a fairly large frame around the edge of the device but, for keeping the kids entertained, they will do.
Now, imagine lopping less than an inch off the screen size and imagine carrying it around as a phone. Would you do that? Well, with the Ascend Mate you just might.
Unlike the cheap 7″ tablets this packs a hi-res 1280×720 pixel screen which is sharp and vivid. My initial question, though, is whether it would fit in my pocket. It does, although you definitely need to watch how you sit down. This being a Huawei device, we already know that the build quality and finish will be good. They're producing some very well made devices and this really doesn't disappoint. It feels solid and is well designed.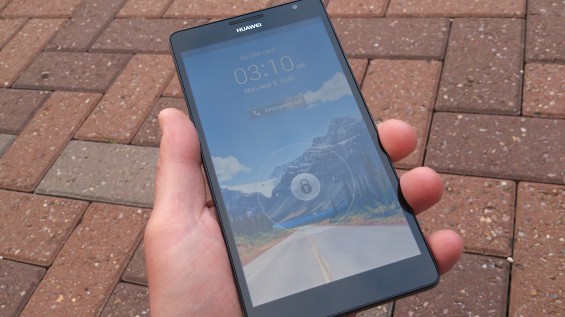 Specs
– 6.1″ HD Screen (IPS+ 1280 x 720 LCD touchscreen with Corning Gorilla glass)
– 4050mAh Battery
– Android 4.1
– 8 megapixel rear camera, 1 megapixel front
– 2GB RAM
– WiFi, DLNA, WiFi Hotspot
– Bluetooth 4.0 EDR
– 1.5GHz quad-core CPU
Design
The front of the device will suck you in quite quickly. It has that large 6.1″ screen but, thanks to that relatively thin border around the edge, manages to look acceptable as a phone somehow. Don't get me wrong, you may get some slightly strange looks when you've got it next to your head in Asda, but it's not as bad as you might think.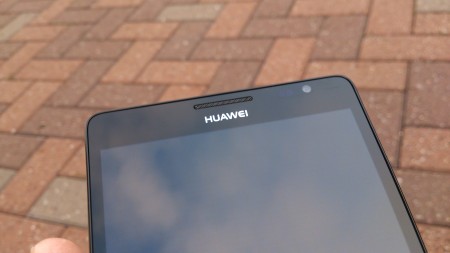 At the top of the screen there's a 1 megapixel camera, proximity and light sensors plus the earpiece and an LED which sits behind it. There's no keys at all – everything is driven from on-screen buttons provided by the Android OS.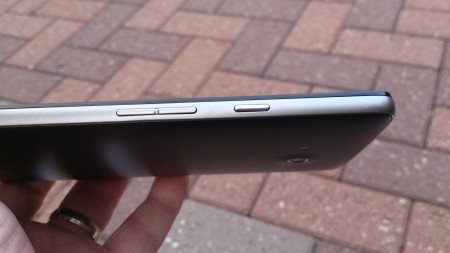 The band around the edge is a brushed silver and here on the right you've got your volume buttons plus a power button for waking the device up. That power button is a polished silver so that you can easily distinguish it.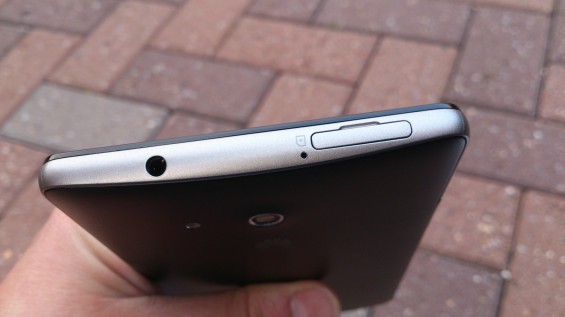 On the top, there's the 3.5mm audio port plus the micro SIM card slot which is hidden by a flap.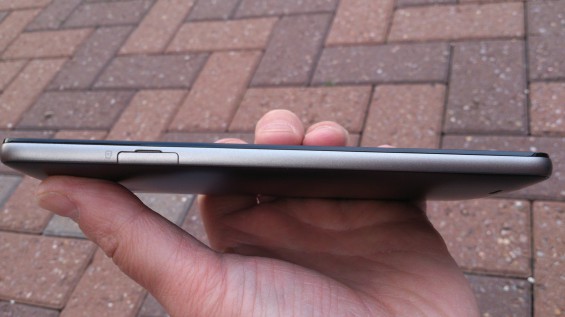 To the left there's another flap which covers the microSD card. This adds to your storage.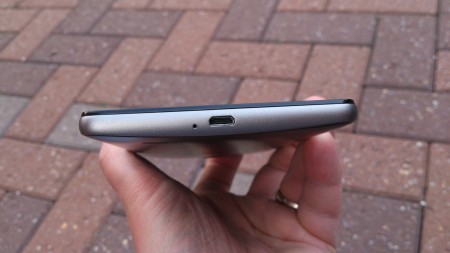 Down the bottom, the microUSB port and a microphone.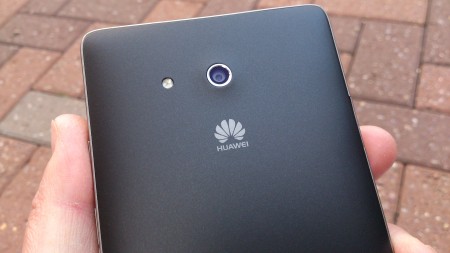 At the rear you'll find a soft rubber back which you can't remove. The main 8 megapixel camera and flash sit here and, right down the bottom, there's an external speaker.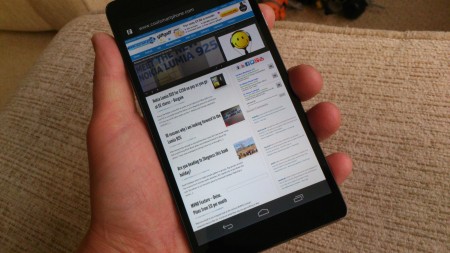 Inside
Inside the Ascend mate Android performs very quickly indeed. There's not an ounce of judder or jitter and the hi-res screen makes web browsing an absolute joy. One minor point, which could take a little getting used to, is the fact that there's no app drawer. All the apps sit on the main screen which you can slide from left to right in the usual style to bring those additional extra panels into view.
As you slide from side to side you'll notice that, as part of the setup, apps have been neatly placed into folders. All of the Google apps are stored away nicely, as are the new apps you install. Newly-installed apps drop onto this main screen, so sliding up to access your additional apps isn't needed.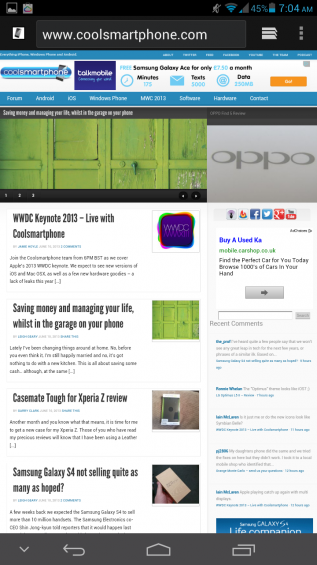 Using the keyboard is also really easy and puts a smile on your face. The amount of screen real estate means that you never mis-key and, when combined with a bit of browsing, you actually really enjoy using this for surfing around. I say that because, deep down, if you're walking around and use a normal mobile phone to browse there's always an element of "oh, I'll check that on a bigger screen when I get back to my PC". Not here. The screen, as you should know by now, is big enough and web pages look beautiful. Even the content-heavy "full fat" version of every website is displayed effortlessly.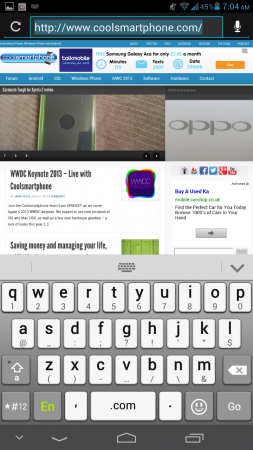 That keyboard, by the way, can be switched from the standard QWERTY to a numberic "pad" style one which uses T9 to pick up words. If you're an old-school typer, this will definitely appeal.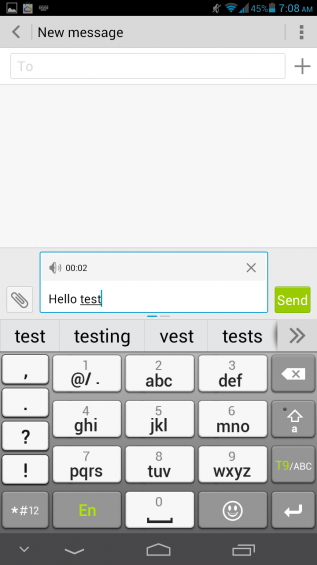 Huawei have added a certain amount of tweaks to the Android OS, but not enough to spoil it. There's a "Themes" option which will  instantly change the appearance of your home screen (Breeze, Elegance and "Lightly" were available locally, with more available online) plus there's the ability to completely customize your experience by changing the backdrop, lock screen, ringtone, icon style and all the other notification tones. I liked how Huawei bunched all these together in one app, so you've effectively got a one-stop-shop for customizing your handset. Good stuff.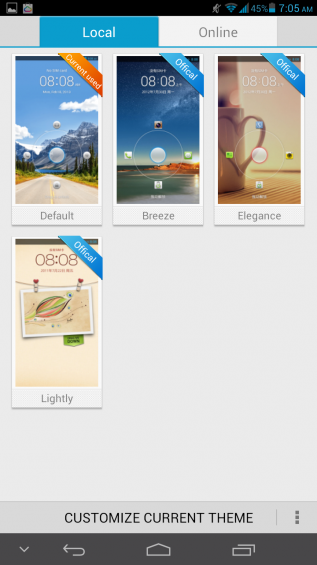 But wait, I want to show you the resolution. Perhaps the best way to do this is to show you a screenshot directly off the device. They won't fit here. We have to resize them to fit in this review, but here's a full-size one. Just look at that. That's 1280×720 (well, actually 720×1280) and should probably fill up your monitor.
The camera produces OK images, although they're nothing really to write home about. It's quick to shoot, but you do tend to feel that the device could slip out of your hand when taking shots. I found that it was of a size that was too small for two hands and too big for one, so if I tried shooting a shot one-handed I was came close to dropping the device a few times.
Here's a few example shots..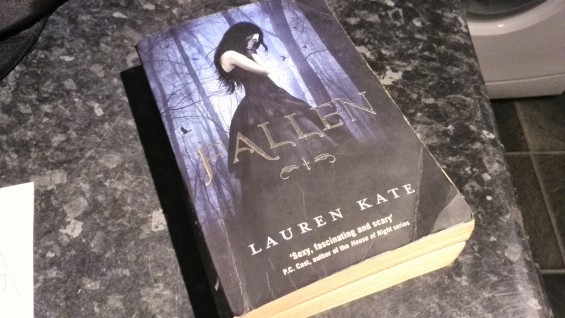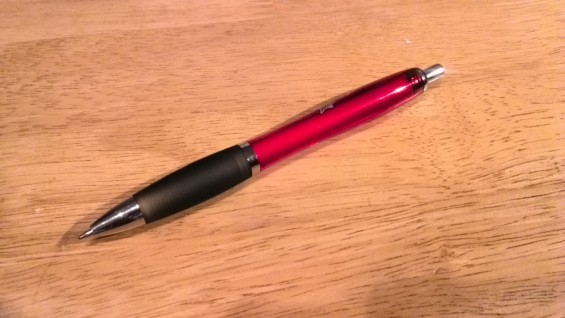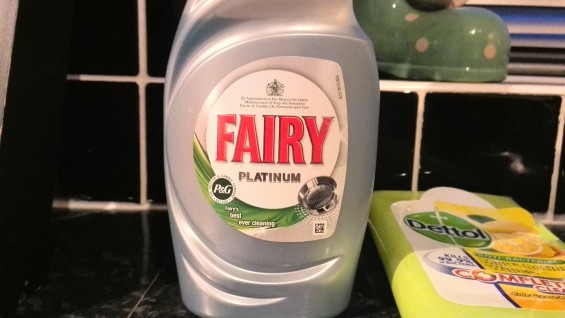 As you use the device there's helpful hints and tips which guide you along. I found that this really helpful, especially when the navigation buttons at the bottom if the screen vanished and I couldn't find a way of getting them back.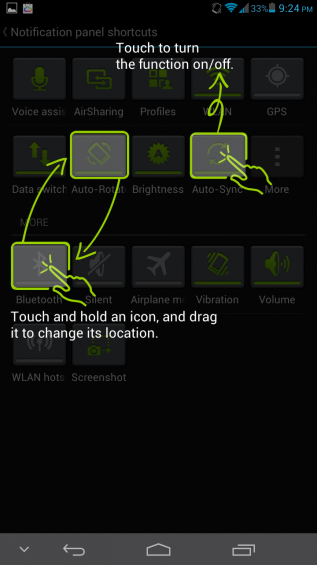 Those three buttons (plus a drop-down) replace any hardware buttons on the front panel of this device, and it's a trend that many handset manufacturers are following. To be honest it works rather well.
Meanwhile, up top you get a tray of shortcuts that'll let you turn stuff on or off and move things around too. You'll also see some of the tasks that your device is doing or has completed – for example I can see here that I've recently taken a snapshot for this very review.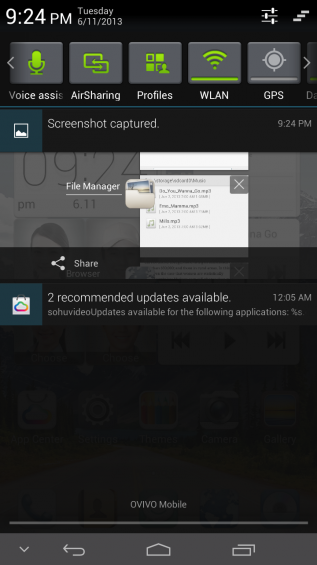 There's a pretty fluid weather app, plus all the usual Google Apps (YouTube, GMail etc) on board, plus you can add apps from Google Play. Powered by Android, you can login with a Google account and have all your contacts, appointments and documents synchronised. You're not going to lose them. Lose the phone and your contacts are still there.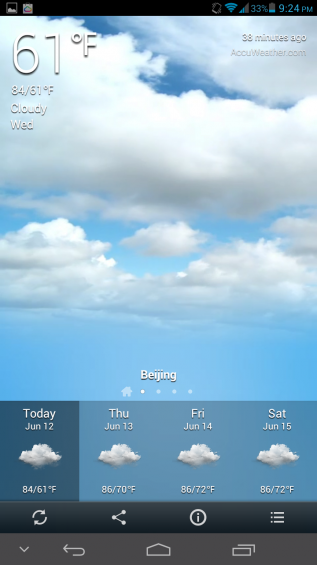 Conclusion
I tell you what the best bit about this device is… well… the best bits.. First, it's a quality build. Second, it's (just about) a phone. Sure, it seriously stomps all over the "phablet" line, but you can actually use it as a phone. Thirdly, it's cheap. Expansys are offering it up for £339.99 which is really very good indeed.
When you're at home this will replace your tablet. Believe me, at no time have I thought, "Hey, this website is getting on my nerves, I need a bigger screen", because the Ascend Mate copes very easily with it. It's fast, the battery life is pretty epic and the speaker works well, producing a very good sound.
Huawei are very good at making phones. Very, very good. This is another stonkingly good phone, but …. flippin' 'eck.. it's gigantic to use as a phone. You really have to decide whether you want a solid 6.1 inches in your face.
Note – As usual we have far too many photos, so here's all the shots we've taken for this review..