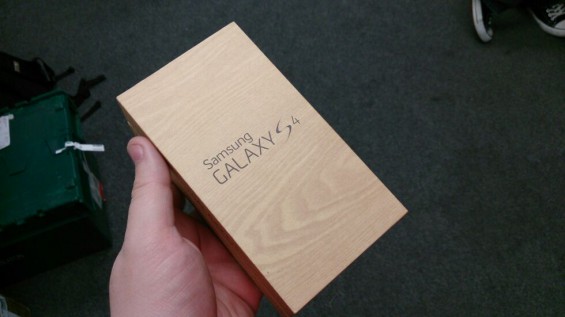 A few weeks back we expected the Samsung Galaxy S4 to sell more than 10 million handsets. The Samsung Electronics co-CEO Shin Jong-kyun told reporters that it would happen last month but according to analysts this hasn't happened.
Shares dipped on Friday after J.P. Morgan analysts advised that the Galaxy S4 could "disappoint" investors..
Our supply chain checks show monthly orders have been cut 20%-30% to 7 to 8 million units (from 10 million) starting July.
We'd like to hear it from Samsung direct, but alas we've not heard any official figures on S4 sales recently. Even if these reduced figures are true, these are still big numbers. However, many will compare this against the iPhone 5, which sold some 8 million handsets every month, and WWDC is kicking off now…
The Wall Street Journal reports that ..
The J.P. Morgan report caught many investors by surprise, leading to a bout of foreign selling in Samsung shares.