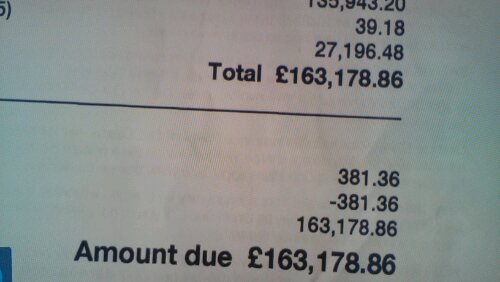 You may have seen stories about the recent Orange customer who received a rather substantial bill. His Business Sense 1500 plan covered 10 phones and had bills of around £300 per month. Alan and Carolyn Mazkouri, from Swansea, have been with Orange for 15 years.
However, one day Alan found that his mobile had developed a strange fault and got very hot, so Orange replaced it. However, shortly after he had it cut off as the company spotted a large bill on his account.
That bill, as you can see here, was for over £163,000. It took him many months of wrangling to get it sorted out, and despite the bill arriving last September, Orange have only just rectified the issue fully and given Alan a goodwill gesture of £250.
There's more to this though. How exactly did he get that massive bill?
Well, the phone was faulty. We're not sure how, but the network registered that it had pulled down 52GB of data. Alan himself isn't great with phones and rarely sent texts, let alone opened a browser. His data plan was set at 1GB, but here you can see the amount of megabytes he actually used..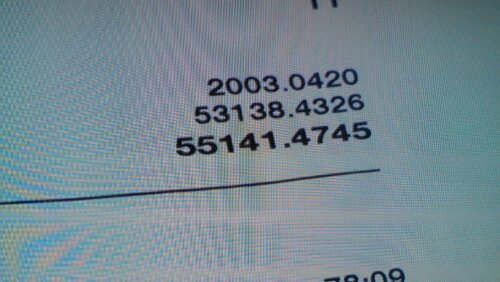 Now this has made headlines. The poor guy got a huge bill, but we should just point something out. If he'd have been on the One Plan on Three (with the "All You Can Eat" data) then his bill wouldn't have ever got in the news.
A couple of years ago we tested the Three offering, and managed to burn through 45.15GB, and our man Dan paid just over £28 for the plan at the time. Check out the bill…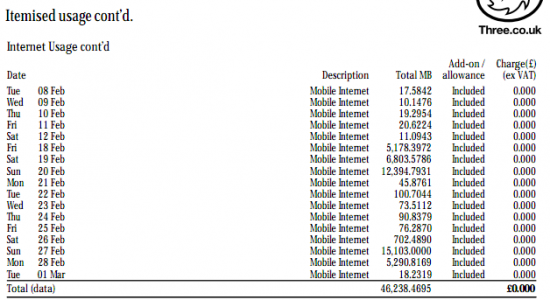 People questioned this and asked us whether it was a marketing stunt, so we did it again, this time on a Three SIM-only One Plan that we bought in a shop. This time we used 44GB and guess how much extra it cost in charges? Absolutely nothing.
52GB of data on Orange in this example, £163,000 bill
44GB-45GB of data on Three in our testing, and we paid less than £30.
So, if you want to avoid excess data charges, you know what to do.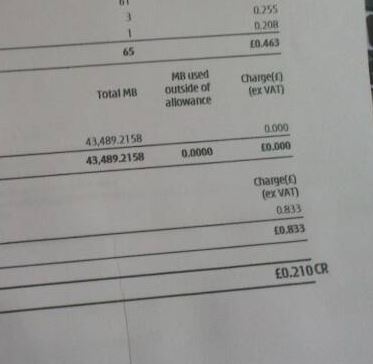 Update – We've had a message from "Lord Gordon Gopher" on Twitter who's shown us his Three AYCE days usage. It's a massive 100GB!!! No additional charges for him either..