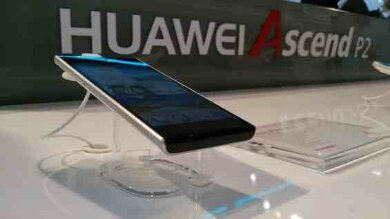 Three, already famed for their rather speedy and unlimited data access, are to take the Ascend P2 from Huawei. Now, if you're a regular visitor (and we hope you are), then you'll remember that we got a hands-on demo from a rather lovely rep at Mobile World Congress in Barcelona. We've also got lots of up-close photos too.
Huawei, as a company, have impressed us quite a bit over the years. The P1 was, and still is shockingly good. Their P2 has a 13 megapixel camera, 16GB of storage, a 1.5GHz quad-core CPU, NFC and a healthy 2420mAh battery. Oh, and did I mention the 4.7″ HD display with 315PPI and the fact that it's 8.4mm thick?
Below you can find the full press release from Huawei but, as I've said many times before, keep an eye on these guys.
If you're considering one, please do check out our hands-on video and pictures.