Well well well, this is a litle surprise tonight but it now looks like UK network Three are going to stock the new Huawei P2 we saw announced back at Mobile World Congress this year
There was no news on this over on the coming soon section of the website and there is also no information when or at what price you can pick up a P2 for, however it is now confirmed to be arriving.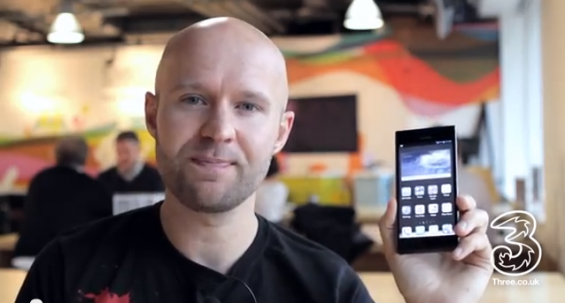 [yframe url='http://www.youtube.com/watch?v=6T2x62XrOf8′]
Brendan Arndt who is one of the top guys at Three has put together one of their rather cool sneak peak videos for you to check out and see exactly what the P2 has to offer
Specs of the P2 include a large 4.7 inch display with a resolution of 1280 by 720 pixels, 13 megapixel camera with HDR.  Also included is a 1.5Ghz quad core processor to keep things moving.
The P2 is also Ultrafast ready which means DC-HSDPA right now and LTE coming later this year, however Huawei announced at their event in Barcelona that the P2 is also CAT4 LTE allowing download speeds of up to 150Mbps so it is even more future proof.
We hope to have availability and pricing soon
Here is the full release from Three